Recruit roundup: Blackmon Jr. continues dominant season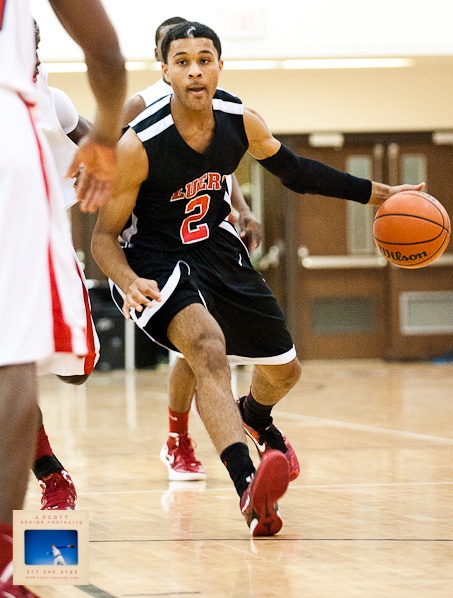 Throughout the season, Inside the Hall will keep you posted on how IU's six 2013 signees and James Blackmon Jr. are performing at their respective schools. (Photo credit: Jamie Owens/J. Scott Sports)

You can send us stats or results for this report at [email protected].
2013 SIGNEES
· Collin Hartman (Indianapolis Cathedral): Did not play as he recovers from a fractured left wrist. Cathedral beat Indianapolis Northwest 82-68 on Jan. 2 and Lafayette Central Catholic 78-48 on Jan. 5.
· Devin Davis Jr. (Warren Central): Ten points in a 69-64 loss at Lawrence North on Jan. 2 and eight points in an 82-47 win at Terre Haute South on Jan. 4.
· Luke Fischer (Germantown, WI): With Tom Crean in attendance, Fischer scored a team-high 28 points in a 76-69 win over Nicolet on Jan. 4. Germantown is 12-0.
· Noah Vonleh (New Hampton Prep, NH): Did not play as New Hampton Prep is off until it hosts St. Thomas More on Jan. 14.
· Stanford Robinson (Findlay Prep, NV): Ten points in a 76-51 win over Redemption Christian on Jan. 5. Findlay Prep is 18-0 and ranked No. 1 in the USA Today Super 25.
· Troy Williams (Oak Hill Academy, VA): Did not play as Oak Hill Academy is off until Jan. 11 when it hosts Toronto Academy.
2014 COMMITMENT
· James Blackmon Jr. (Ft. Wayne Luers): Twenty-eight points and eight rebounds in a 68-61 win over Ft. Wayne Dwenger on Jan. 4 and 44 points in a 79-73 overtime win at Muncie South on Jan. 5. Blackmon Jr. is averaging 38.2 points per game and Luers is 4-3.
Filed to: Devin Davis, James Blackmon Jr., Luke Fischer, Stanford Robinson