Indiana releases statement on Jeremy Hollowell's status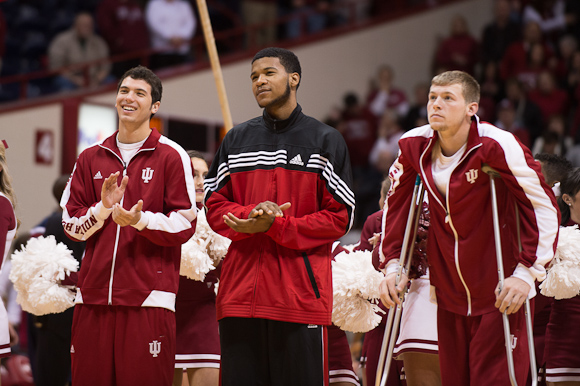 Prior to tonight's game against Jacksonville at Assembly Hall, Indiana released the following statement on freshman guard/forward Jeremy Hollowell.
"As he has for the last two games, Indiana University Vice President and Director of Intercollegiate Athletics Fred Glass has directed the men's basketball program to withhold Jeremy Hollowell from tonight's game pending resolution of NCAA compliance issues. While stating that it is premature to discuss these issues in any detail, Glass stated that they do not involve any improper actions or inactions by the institution or its men's basketball program.

Glass further stated that Jeremy and his family are actually the ones to initially raise these issues, that Jeremy has continued to fully cooperated in this matter, and that in Glass's opinion Jeremy appears to be a victim–not a perpetrator–in this matter. Glass expressed his appreciation to the NCAA for its assistance and cooperation and his optimism that these issues will soon be resolved. Until then, neither he nor anyone else at IU will have any further comment."
Hollowell is averaging 5.7 points and 3.0 rebounds per game this season. He last played in the Hoosiers' 88-86 overtime loss to Butler on Dec. 15.
Filed to: Jeremy Hollowell