Crean analyzes each of Indiana's 2013 signees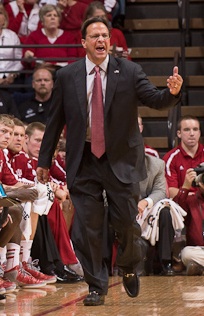 Tom Crean's recruiting philosophy has always been fairly clear during his tenure at Indiana: Pursue players that will fit your program — no matter where they are ranked — and develop them.
Crean didn't always get highly-touted recruits during his first several years in Bloomington, but they all fit his philosophy. Even though coaches at other major college programs ignored some of the players Crean went after — namely Will Sheehey and Victor Oladipo — Crean treated them like they would be important parts of a rebuilding project.
Now that fans have gotten an opportunity to see how Crean has developed various players, it's much easier to understand what his goal was all along.
"Some of the people that rank players for a living are some of my close friends, good friends, and I read it non-stop," Crean said Thursday. "But we don't make our decisions on it. You just can't. It's part of the tools that are available. Beauty is truly in the eye of the beholder, and you recruit that way. Sometimes it's hard for your fan base to see that, but you have to stay true to it.
"The rankings and the top 100s and all of those things matter absolutely zero when it comes to the next level. They might track you earlier because you're ranked, but it doesn't have anything to do with where you get picked or who you play for or how long you play for. … Once you get here, it's a clean slate no matter what. The ranking doesn't help you win a game or lose a game, it doesn't carry you to the next practice. Sometimes it's a burden."
Indiana's 2013 recruiting class has a good mix of highly-ranked players and a few who may be undervalued by scouting services. The Hoosiers' success in recent years has given the program national visibility and helped it lure recruits that might not have previously considered Indiana. But Crean has also stayed true to his original philosophy, signing a variety of pieces he feels will best fit together.
Here's a look at the 2013 class, with Crean's analysis of each individual player.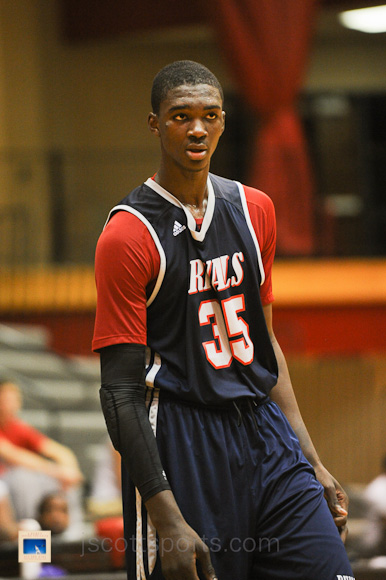 Noah Vonleh (five stars, ranked 8th by ESPN.com), New Hampton School, Haverhill, Mass., 6-foot-8, 220 pounds:
"That's a dream recruit in this sense: to have someone who's that humble, who's that grounded, and that talented at that age, you can't expect that. The stars were aligned for us. The upside is just enormous. As talented and as skilled as he is, that upside, it's hard to imagine it. He's incredibly unselfish. They can give him the ball at the top of the key in a 1-4 set, and he'll deliver the ball. He's like Cody in that he doesn't look for his offense nearly enough. He's another one of those young guys we have here who is untapped in the sense that they have no idea how good they can be."
Troy Williams (four stars, ranked 33rd by ESPN.com), Oak Hill Academy, Hampton, Va., 6-foot-7, 190 pounds:
"When we found out that we had an opportunity to recruit him, and it became apparent that there was a small window to get in, the window just kept getting bigger and bigger. Here's a guy that we were already a fan of. And once we had the opportunity to recruit him and see how he would fit, we couldn't have drawn it up much better.
"He's a cross between Will and Victor when you combine the height, the athleticism, just the incredible leaping ability, the explosion, the ability to run end to end. We're gonna be great for Troy because we're gonna help him get much better in the half-court and get much better in the ball screens. But what he brings to the table when it comes to energy, edge, up and down the floor, the ability to offensive rebound — those are crucial things. He's a stat-sheet stuffer without really understanding how to do all that."
Stanford Robinson (four stars, ranked 58th by ESPN.com), Findlay Prep, Fairfax, Va., 6-foot-4, 175 pounds:
"Stanford Robinson is somebody we paid attention to in the past. After we hired Kenny, it became a priority. We always saw some Victor in him. I say Victor in the sense of character, the charisma, happy person, trying to make other people better. This summer, he was fantastic in the sense of his ability to play with both hands, his ability to go end to end. His 3-point shooting continues to improve. He's passing the ball well, very, very hungry to be a great player. Very introspective, always wanting to improve."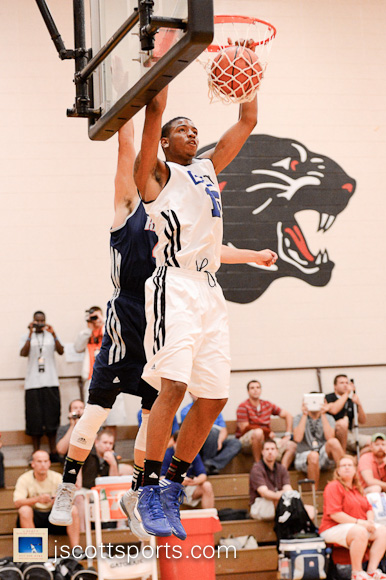 Devin Davis (two stars, unranked by ESPN.com) — Warren Central High School, Indianapolis, Ind., 6-foot-6, 200 pounds:
"He really has great athleticism, and plays with great energy. It's fun to watch him do the things he's capable of doing. He can get to the basket, go coast-to-coast with the ball, can score on both sides of the rim, can be a pretty good shooter. We think he can an outstanding defender, and he really epitomizes versatility."
Collin Hartman (two stars, unranked by ESPN.com), Cathedral High School, Indianapolis, Ind., 6-foot-5, 200 pounds:
"He brings something that we're really going to need because of what we're losing in this class, and that's outside shooting ability. The more you watch him, he's got a tremendous court sense. He can really pass the ball, he can read situations, he can find cutters. He's a very intelligent player. Collin has got a chance to spread the defense right away when he's here. He's got some similarities to Will [Sheehey]. They both have different strengths. Collin comes in more as a polished shooter and Will was probably a little better at moving without the ball. But both have the ability to make guys around them better."
Luke Fischer (three stars, unranked by ESPN.com), Germantown High School, Germantown, Wis., 6-foot-9, 200 pounds:
"The comparisons that I would give Luke to Cody is this: Their approach is very, very similar, their demeanor, their ability to figure things out and not get rattled is very, very similar. I would say at the same age there is a somewhat similar skill set. Luke is a basketball player. Luke is a 7-foot basketball player. He can play with his back to the basket, he can play facing up. We're excited about him."
Filed to: Luke Fischer, Noah Vonleh, Stanford Robinson, Tom Crean, Troy Williams