Around the Hall: Recapping Indiana-North Carolina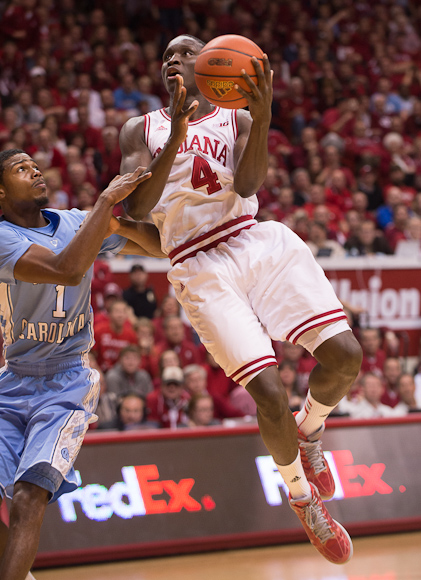 Around the Hall is recommended reading from the Inside the Hall staff:
· Indiana's defense against the Tar Heels impressed the Big Ten Geeks over at BTN.com.
· Gary Parrish of CBS Sports believes the Hoosiers looked like the nation's best in their win over North Carolina.
· Rick Bozich of WDRB.com writes that he's never seen North Carolina get dunked on like they were Tuesday night.
· Mike DeCourcy of The Sporting News writes that an early second half stretch on Tuesday showcased endless possibilities for IU.
· Assembly Hall is in the top tier of home court advantages in college basketball, Andy Katz of ESPN.com writes.
· IU's win over North Carolina reaffirms that Assembly Hall will be a house of horrors for visiting teams according to Jeff Eisenberg of  Yahoo! Sports.
· Tuesday's loss in Bloomington was a myriad of misfires for the Tar Heels.
· North Carolina big man Desmond Hubert believes Cody Zeller is a more athletic version of his older brother, Tyler.
Filed to: North Carolina Tar Heels