Watford, Zeller named to Naismith Award watch list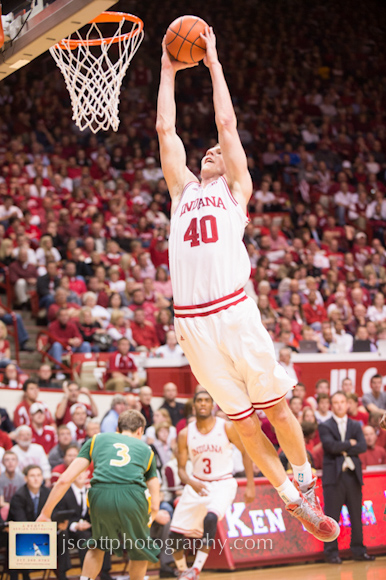 Less than a week after being named to the preseason top 50 list for the John Wooden Award, Indiana senior Christian Watford and sophomore Cody Zeller find themselves on another preseason award watch.
The Naismith Award, given annually to the top player nationally in men's basketball, announced Tuesday morning that Watford and Zeller are two of seven Big Ten players receiving early consideration for the award.
According to a press release from the Naismith Award, the 50-player list was compiled by the Atlanta Tipoff Club's Board of Selectors. The criteria for selection includes performance from the previous year and expectations for the 2012-2013 college basketball season.
Michigan's Trey Burke, Ohio State's Aaron Craft and Deshaun Thomas, Minnesota's Trevor Mbakwe and Penn State's Tim Frazier were also selected.
Indiana's last Naismith Award winner was Calbert Cheaney in 1993.
Scott May also won the award in 1976, the same year the Hoosiers went undefeated and won their third national championship.
In addition to being named to the Wooden list, Zeller has also been named a preseason first-team All-American by The Associated Press, CBSSports.com, Sporting News and the Blue Ribbon Yearbook.
The IU sophomore was also named the preseason Big Ten player of the year last month at the conference's media day in Chicago.
Filed to: Naismith Award