Around the Hall: IU opens at No. 3 on Pomeroy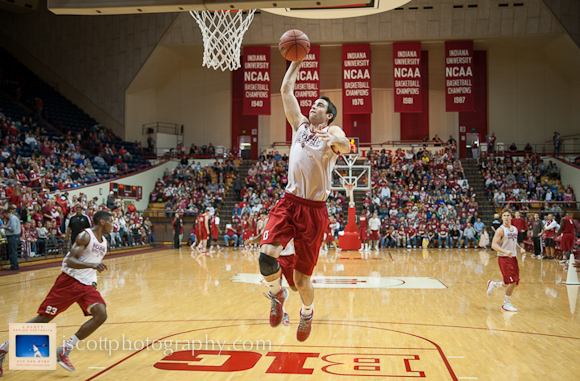 Around the Hall is recommended reading from the Inside the Hall staff:
· Tempo-free stat guru Ken Pomeroy is out with his preseason rankings and Indiana starts at No. 3. Pomeroy explained how his preseason ratings are calculated in a blog post.
· Dan Hanner of Basketball Prospectus also released his preseason rankings, 1-345, and the Hoosiers took the top spot.
· BeeJay Anya talked to Zagsblog about his decision to cut his list to Indiana and North Carolina State.
· Cody Zeller was a near unanimous pick for the preseason Associated Press All-American team.
· The Cleveland Plain Dealer has a nice feature on the Zeller family that focuses on how Tyler differs from his brothers, Cody and Luke.
· Tom Crean talks to Rick Bozich of WDRB.com about the similarities between Cody Zeller, Andrew Luck and Tim Tebow.
· Indiana's exhibition opponent, Indiana Wesleyan, is ranked No. 4 in the preseason NAIA Division II coaches top 25 poll.
· After missing the entire preseason, Hornets guard Eric Gordon may begin the season in a reserve role.
Filed to: BeeJay Anya, Cody Zeller, Ken Pomeroy, Tom Crean