IU offers 2016 guard Vijay Blackmon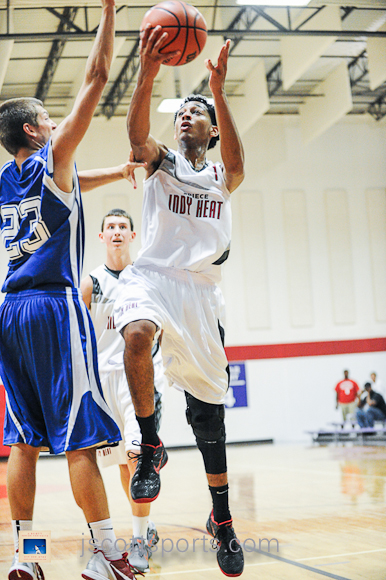 Indiana coach Tom Crean extended a scholarship offer to 2016 recruit Vijay Blackmon, the younger brother of 2014 commit James Blackmon Jr., over the weekend.
It was Vijay Blackmon's first offer, though Purdue has also shown early interest.
Vijay Blackmon, a 6-foot-2, 160-pound shooting guard, is currently a freshman at Bishop Luers High School in Fort Wayne.
"I'm just really proud of him because that's one of the things I wanted for him, for him to make his own name," James Blackmon Jr. told Inside the Hall on Sunday. "He worked hard for it, so I was just really proud."
Blackmon Jr. knows it will be hard for his little brother to stay patient and put in his due diligence in the recruiting process because of how hot the IU program is and because of the fact that Blackmon Jr. is already committed to play there.
Because of that, Blackmon Jr. said he will try not to sway him one way or the other, but will simply be there to give him advice throughout the process.
"It'll be hard for him because it's always nice to play with your brother in college," Blackmon Jr. said. "I'm just giving him good advice, telling him to make the best decision for him and not just follow me."
When asked if he thought Vijay would wait a while to decide, Blackmon Jr. said: "I don't know. We'll be talking with our family. Whatever happens, happens."
Indiana has also offered 2016 prospects Eron Gordon of North Central and De'Ron Davis of Overland High in Aurora, Colorado.
Filed to: Vijay Blackmon