How to watch Hoosier Hysteria, IU's exhibition and second regular season game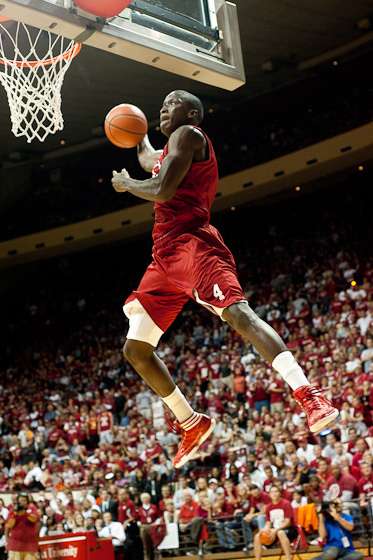 Update: IU has also issued a release on how to stream these three events. What's different is the information that the subscriptions are on a 30-day cycle and don't have to be renewed each month.
Hoosier Hysteria, along with IU's exhibition game with Indiana Wesleyan and regular season game with North Dakota State, will be online only broadcasts.
To help Hoosier fans get familiar with the easiest and most efficient way to see all three of these events, Inside the Hall caught up with Jeremy Gray, IU's Assistant Athletic Director for Broadcast Services, for a brief Q & A:
Inside the Hall: Let's start with Hoosier Hysteria. A lot of fans are asking how they can watch on Saturday. How will fans be able to watch Hoosier Hysteria this year?
Jeremy Gray: People will hear that it's on BTN.com and you clearly can go to the BTN web site and get a stream of it there. But it might be easier for fans to go to IUHoosiers.com where they have a link to BTN and it's actually called All-Access.
If you go on there, it will say Big Ten Digital Network on the (right) side. You go to subscribe now. If you click on subscribe now, I would do Hoosiers All-Access monthly. That way you'll get the best coverage, you fill out your information, it will automatically withdraw it from the debit card or charge it to your credit card.
I would also be sure to sign up early in the day to get your password rather than waiting right before the event to buy. I think that will help people avoid some of the technical problems people have had in the past where people get confused on how to sign up and sign in.
Inside the Hall: Is the monthly cost $9.95?
Jeremy Gray: It's $9.95 for IUHoosiers.com and IU only content on the Big Ten Digital Network, but it's $14.95 for Big Ten Digital Network. What I would do is pay the $9.95 to get just the subscription to IU events unless fans want to watch all the BTN.com games, events, and press conferences from all the schools.
Inside the Hall: What about the yearly options?
Jeremy Gray: Don't do the yearly plan unless you plan on following all of our other sports or plan to listen to games online on the radio or want to watch the live postgame press conferences. With that, you're able to listen to Inside IU Basketball the radio show with Coach Crean and then all of Don Fischer's broadcasts if you get the yearly thing. If that's not something you're interested in, I would just do the monthly plan.
Inside the Hall: For Hoosier Hysteria, who will be announcing on the video feed? And for the game on the 1st? And the 12th?
Jeremy Gray: For Hoosier Hysteria it will be announcers with video. Samantha Dewig and Tony Adragna will be on the call on the call with a ton of guests. For the Nov. 1 exhibition, it will be plugged in to the back of Fisch's call and the camera will be the scoreboard feed, so we'll just pan back and forth. Then on the 12th, we'll have a student play by play person, a student sideline reporter and like we have in the past with Brian Evans, Eric Gordon and Errek Suhr, we'll get a former player or somebody associated with the program to serve as color commentator.
Inside the Hall: Is the monthly option renewed automatically or do you have to sign up each month?
Jeremy Gray: You sign up for it each month. Some will think that if they sign up on Oct. 19, it will carry them through Nov. 19 and that's not the case. You're buying October and then you're buying November.
Filed to: Hoosier Hysteria