Hoosiers open at No. 1 in preseason coaches poll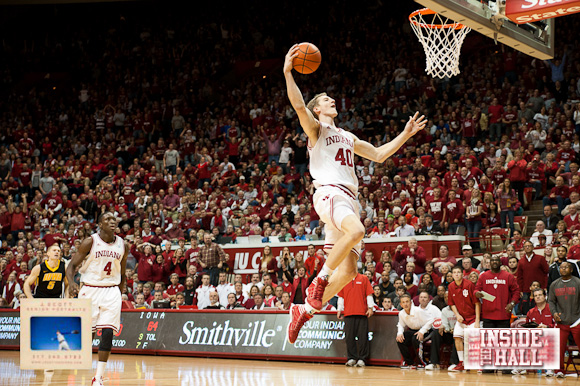 As expected, Indiana opened as the No. 1 team in the preseason USA Today/ESPN top 25 coaches poll released today.
The Hoosiers lead three Big Ten teams in the top five. Ohio State is No. 4 and Michigan is No. 5
Overall, five Big Ten teams are in the first coaches poll. Michigan State is No. 15 and Wisconsin checks in at No. 21
The complete top 25 is available after the jump.
1. Indiana
2. Louisville
3. Kentucky
4. Ohio State
5. Michigan
6. N.C. State
7. Kansas
8. Duke
9. Syracuse
10. Florida
11. Arizona
12. North Carolina
13. UCLA
14. Michigan State
15. Creighton
16. Memphis
17. Missouri
18. Baylor
19. UNLV
20. San Diego State
21. Wisconsin
22. Gonzaga
23. Notre Dame
24. Florida State and Texas (tied)
Filed to: USA Today/ESPN coaches poll