Podcast on the Brink: A Hoosier debate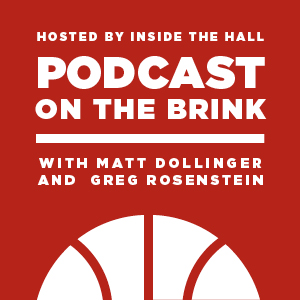 Has it really been six months?
After hibernating in microphone-less caves all summer, Podcast On The Brink finally returns this week with its first episode of the season – and with a twist! In honor of tonight's presidential debate, hosts Matt Dollinger and Greg Rosenstein square off in a debate of their own, previewing the Hoosiers' upcoming season and making bold predictions that will change this country (or something like that).
The debate, moderated by the one and only ChronicHoosier, covers IU's backcourt, preseason rankings, the biggest threats in the Big Ten, what it will take for the Hoosiers to hang a sixth banner in Assembly Hall this season and more.
So tune in and hear who comes out on top of our season-opening debate. You'll be able to listen to POTB throughout the season on Inside The Hall as well as iTunes. Feel free to shoot us a note at [email protected] and let us know what you think.
Listen in the embedded media player below, download the episode, subscribe via iTunes or subscribe to the RSS feed.
Programming notes: Thanks to Peter Stevenson for the new intro music. And Hoosier Hysteria is Saturday, not Friday, as the podcast accidentally mentions.
Filed to: Podcast on the Brink