Meeks recaps in-home visit with Indiana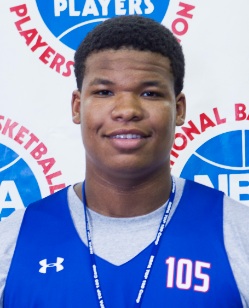 Class of 2013 West Charlotte (NC) center Kennedy Meeks hosted five schools for in-home visits over the past eleven days.
North Carolina State and Georgetown had their shot last week, followed by North Carolina and Kentucky earlier this week.
Indiana, the final school to visit the five-star big man, made a favorable impression on Wednesday night. The visit took place after the staff watched Meeks work out at his high school.
"They're very family oriented. You can really tell they care about Indiana basketball," Meeks told Inside the Hall. "They just love everybody. They're really good people and I really appreciated them coming in. I really like the way they operate."
The most important part of the in-home visits, according to Meeks, was getting a better feel for each of the coaching staffs recruiting him and also getting the opportunity for those staffs to meet his family.
"You can tell what they're all about. There's a lot of stuff that comes into play when they come on the home visits," he said. "It's a good thing that my whole family is there so they get to hear what the coaches have to say."
Meeks, who said over the summer that he hoped to visit IU, said that a visit will happen, but that a date hasn't been set at this point.
The visit will likely be one of his official trips.
While Meeks said the staff did discuss a plan for him — focused around strength and conditioning — he also noted a topic Tom Crean discussed that other coaches did not.
"He's a cool dude. He's probably the only coach who really sat down and talked about God," Meeks said. "Just the spiritual part and how we need God in our lives to keep striving for the best."
The next step in the process for Meeks will be lining up his official visits and making a decision, which could come either this fall or in the spring.
"Just whenever I feel comfortable," he said of a timetable. "After I go on my official visits, I just want to take my time and see what school is right for me and that's the one I'll go to."
Filed to: Kennedy Meeks