Indiana offers 2015 guard Bryant Crawford during visit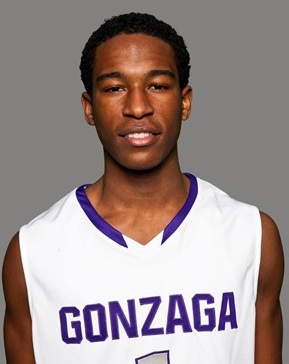 One of the top young guards from the Washington D.C. area was on campus in Bloomington this weekend and left with an offer from the Indiana staff.
Bryant Crawford, a 6-foot-2, 170-pound point guard from Gonzaga College High School, told Inside the Hall on Sunday that Indiana offered a scholarship at the end of his unofficial visit.
"I got offered by Coach Crean before I left," Crawford said. "It was a good feeling. He asked me if I liked the visit and then he asked me if I was being recruited by any other schools in the top five and I said no. And then he told me that I'd just been offered by Indiana."
IU joins Georgetown, Rutgers, Seton Hall, Texas and South Florida as the six schools with early offers out to Crawford, a four-star prospect in the class of 2015 according to Fox Sports Next/Scout.com.
"They're recruiting me hard," he said of Indiana. "Coach Crean and I have a nice relationship. We've talked a lot. He said he's going to keep looking into me during the basketball season and AAU season. I liked it (the visit) a lot. I liked the campus, the students and the way the players work so hard."
Crawford, who plays AAU for Team Takeover, also has a strong relationship with assistant coach Kenny Johnson.
"Coach Johnson, he's fun," Crawford said. "We've got a good relationship. He's been recruiting me ever since he was at Towson."
Crawford's brief trip to Bloomington included a tour of campus, the basketball facilities and the chance to play pickup with several of the current players.
"It was a nice experience (playing in open gym)," he said. "My first play out there, I got my shot blocked badly, but after that, everything started coming."
Described by many national analysts as pass-first point guard, Crawford acknowledged that he enjoys serving as a facilitator first and foremost.
"Just seeing the floor and and getting my teammates involved in the game (are my strengths)," Crawford said. "I play similar to (Rajon) Rondo, but I've got to work on my jump shot and defense."
Filed to: Bryant Crawford