Big Ten's Top 25 Players: 25-21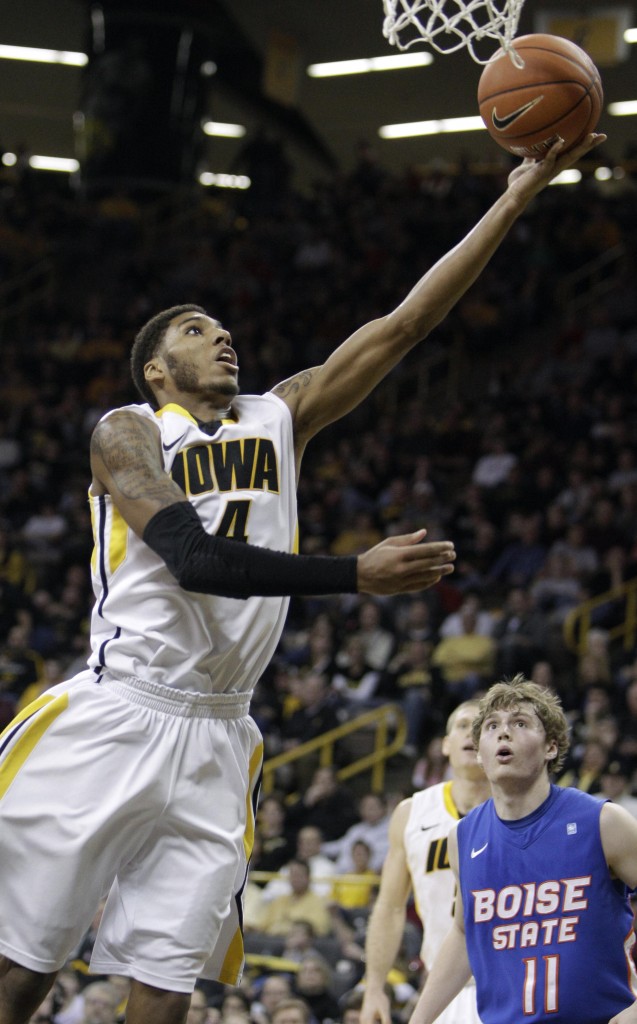 With the official start of practice less than nine weeks away, Inside the Hall and UM Hoops have partnered to bring you a preseason breakdown of the top 25 players in the Big Ten for the 2012-2013 season.
Our selection process was hardly scientific, but it did involve much deliberation and compromise to arrive at a list that we hope will provide plenty of reaction and debate.
The series will be broken into five parts and our first installment of players 25-21 is available below:
25. Mitch McGary, Michigan (6-foot-10, center, freshman)
ESPN: 4-star, 27; Scout: 4-star, 26; Rivals: 4-star, 30
Mitch McGary was a top-5 prospect nationally when he committed to Michigan, choosing the Wolverines over the likes of North Carolina, Duke and Florida. His stock slipped a bit during his post-graduate year at Brewster Academy but there's little doubt that his size, versatility and sheer energy will make an instant impact on a Michigan front line that has been undersized for years. Last season Michigan's primary options at center were Jordan Morgan, a solid and consistent but somewhat limited post player, and Evan Smotrycz, a 6-foot-9 player known more for shooting threes than defending or rebounding. McGary is probably not the Kevin Love or Tyler Hansborough type of player that many compared him to a year ago but he will provide John Beilein with more size in the post than he's had since Ekpe Udoh patrolled the lane in 2006.
24. LaQuinton Ross, Ohio State (6-foot-8, wing, sophomore)
3.9 mpg, 2.0 ppg, 0.4 rpg, 40.0 eFG%
Simply put, Ross did nothing last season to deserve a spot on this list. He was ineligible throughout Ohio State's first semester and failed to crack the Buckeye rotation during the second half of the year, playing a total of 35 minutes in nine games. Despite his freshman season to forget, Ross has a golden opportunity this year in Columbus. Jared Sullinger and William Buford combined to take nearly 54% of the Buckeyes' shots a year ago and not even DeShaun Thomas can swallow up that many extra attempts. Ross was a top-50 player out of high school and has the talent to be a Big Ten playmaker on the wing with his 6-foot-8 frame. Whispers on the summer circuit were that Ross showed flashes of his potential at various offseason camps and he could be read to take the next step under Thad Matta next season.
23. Terone Johnson, Purdue (6-foot-2, guard, junior)
23.7 mpg, 9.2 ppg, 3.4 rpg, 2.0 apg, 51.3 eFG%
Johnson still hasn't put all the pieces together – there's a ceiling for 6-foot-2 players that shoot 30% on 3-point attempts – but he made progress last year. He scored in double digits in Purdue's final eight games while averaging 15 points while helping Purdue to a late season push. The Boilermakers lost three starters to graduation (Robbie Hummel, Lewis Jackson and Ryne Smith) and Johnson should be provided with every opportunity to become the man in West Lafayette. The first place to start his improvement is obvious: at the charity stripe. Johnson is a career 47% free throw shooter which negates his ability to attack the basket and draw free throws. A few more offensive opportunities combined with modest shooting improvement should result in a solid junior year for the former top-100 recruit.
22. Roy Devyn Marble, Iowa, (6-foot-6, wing, junior)
29.5 mpg, 11.5 ppg, 3.8 rpg, 3.6 apg, 47.0 eFG%
Iowa is a trendy pick to jump up to the top-half of the Big Ten next season and Marble could be the catalyst of any Hawkeye improvement once again. Marble is a jack-of-all-trades guard that can play on the wing but is perhaps most potent when playing on the ball. His 6-foot-6 frame is problematic for smaller defenders and Marble improved in almost every statistical category from his freshman to sophomore season. Marble ended the season on a high note, scoring 31 points on 10 of 15 shooting in a NIT loss to Oregon and will look to build on that progress in 2013. Marble's 31-point performance was buoyed by seven made 3's (on just eight attempts) which accounted for nearly one third of his 3-point makes on the season. If Marble is going to be one of the conference's best guards, he's going to have to prove that he can hit the 3-point shot consistently. If he does improve his three point shooting, he could easily be an all league player by year's end.
21. Glenn Robinson III, Michigan (6-foot-6, wing, freshman)
ESPN: 5-star, 18; Scout: 4-star, 29; Rivals: 5-star, 11
Robinson's commitment to Michigan was an innocuous event on a random August day in 2010. It couldn't be more different than the day McGary committed, live on ESPNU as the No. 2 prospect in country. But it's Robinson, not McGary, that has emerged as the crown and jewel of Michigan's 2012 class and a player that many can't wait to see in Ann Arbor. At 6-foot-6 with a 40-inch vertical, Robinson will easily be the best athlete on Michigan's roster since Brent Petway threw down alley-oops in the early 2000's. Robinson's unassuming personality and versatility to play multiple positions should help him blend into Michigan's lineup wherever Beilein needs. Expect an immediate impact defensively, on the glass and attacking the basket.
This edition of the Big Ten's top 25 players was written by Dylan Burkhardt of UMHoops.com.
Filed to: Big Ten Preview