The Inside the Hall Mailbag: August 21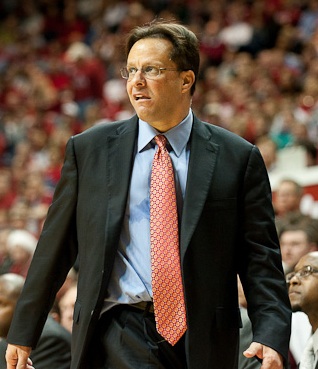 The Inside the Hall Mailbag is a collection of questions tweeted to us via Twitter (@insidethehall ) and sent to us via our Facebook page. Submit your questions and we'll answer as many as we can. Now, onward …
Jonathan Hall writes: Considering we're going to be quicker and deeper than last season, do you see CTC utilizing a full-court press more this season?
Alex Bozich: I'd never put it past Tom Crean to try something new, but no, I don't see full court pressure being utilized much at all. There are several reasons I say this. First, when was the last time a Big Ten team was successful using a press? I can't remember one in recent history.
Using a press also leaves a defense susceptible to more fouls, which in Indiana's case, doesn't outweigh the benefit of the press (causing more turnovers). Before last season, fouling was an epidemic for the Hoosiers, so any regression in that department would be detrimental.
Beyond the fouls, Indiana's defense was much better last season and a switch to a full court press would probably result in far more easy baskets allowed and a worse 2-point field goal percentage defense.
@hoopstrainer writes: Does IU's final 2013 spots boil down to Anya, Lee, Williams, and Semi or would that list be longer. Will they stop at 5?
Alex Bozich: That's probably a pretty solid list for 2013, although it's entirely possible one of the other names remaining on the 2013 recruiting board could still be in play or another name could emerge this fall or even next spring.
As for whether the class will stop at five, that's probably going to depend on who leaves after the season. If there is one early NBA departure (or some other form of attrition), Indiana can sign five. (As of right now, only four can sign in the fall.) And if there's two early NBA departures (or one and a transfer or other attrition), Indiana can sign six. I wouldn't be surprised to ultimately see the class end up at six.
Tim Skibbe writes: Is Matt Roth still an option as a walk-on player for this season? Or has the start of classes on Monday ended that completely?
Alex Bozich: I think if Roth was going to come back as a walk-on, the announcement would have been made by now. Despite all of the coverage of his situation, I never really felt there was much of a chance for Roth to return unless he was willing to do so as a walk-on. The scholarship crunch was probably never going to lend itself to a return for Roth.
Given his comments over the summer, Roth, who already holds two degrees from IU, didn't seem interested in returning in a walk-on capacity. As far as I know, he's living in the Ft. Wayne area, which is close to where his fiance is from and is not expected to be a part of the team this season.
@CheedyBang writes: Is Ron Patterson's departure as damaging as some think?
Alex Bozich: Damaging? I'm not sure that's a good characterization. It's disappointing for Patterson, his teammates, the staff and the fans who were looking forward to watching him play, but I don't think it will have much of an effect on the product on the court this winter in Bloomington.
Patterson was one of the kids I've enjoyed covering the most in my time editing this site because he plays hard and competes and I believe he could have had value as a role player in the coming seasons. But on a preseason top three team with an established rotation, his impact would have been as a depth guy on defense.
Matt Marbaugh writes: when will the schedule be out for the upcoming season
Alex Bozich: The schedule should be out either later this month or in early September. All that's really left to be revealed is three non-conference games and dates for the Big Ten schedule. Indiana should get the same four single plays again this season (Illinois, Nebraska, Northwestern and Wisconsin).
Last season's schedule was announced on September 7, so the wait shouldn't be too much longer.
@funkmastacrab writes: I've read good things about Jurkin. Do you think he gets some time backing up Cody or do u think Elston gets those minutes?
Alex Bozich: I definitely think the opportunity exists for Peter Jurkin to see minutes as a backup to Cody Zeller. In fact, everything we've heard this summer on Jurkin has been positive in regards to his development and potential impact.
The official roster has Jurkin at 230 pounds, which is a good sign that Je'Ney Jackson has been making an impact in the weight room with the freshman. Jurkin can protect the rim, which is something Indiana didn't have a season ago. He might not bring much of a presence offensively early, but all Indiana needs him to do is defend the post well and alter/block shots.
As Dave Telep of ESPN.com once told me of Jurkin, he can have a very good career at Indiana if he carves out his niche and that niche will likely be as an impact defender.
Filed to: Twitter Mailbag