Around the Hall: More on Patterson, student tickets, bracketology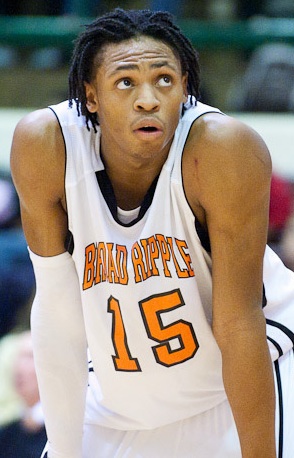 Around the Hall is recommended reading from the Inside the Hall staff:
· Dustin Dopirak of The Herald-Times and The Hoosier Scoop has some further details on the Ron Patterson situation.
· The Indianapolis Star also digs into the faculty sponsorship program for athletes at Indiana.
· Zach Osterman of Inside Indiana writes that Patterson was "devastated" upon learning he would be unable to play at Indiana next season.
· Eamonn Brennan of ESPN.com looks at the huge demand for student tickets in Bloomington.
· Indiana checked-in at No. 7 in the latest Scout/Fox Sports Next recruiting class rankings for 2013.
· Scout/Fox Sports Next also updated its class of 2014 player rankings.
· Indiana is a No. 1 seed in the east region in ESPN's latest Bracketology.
· The 2012-2013 roster has updated jersey numbers, heights and weights.
· CityLeagueHoops has a nice mix of highlights from adidas Nations.
Filed to: Ron Patterson