Around the Hall: Cody Zeller, recruiting notes, more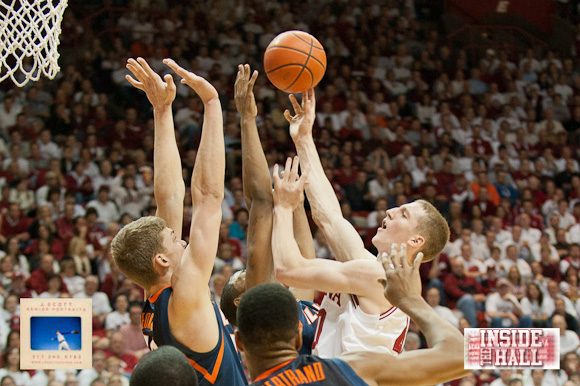 Around the Hall is recommended reading from the Inside the Hall staff:
· With major changes potentially on the horizon for USA Basketball, Jeff Goodman of CBS Sports speculates on a potential roster for the 2016 Olympic team that includes Cody Zeller.
· Indiana is making a run at 2013 forward Troy Williams, according to his uncle and AAU coach, Boo Williams.
· Robbi Pickeral of ESPN.com goes all-access with big man Kennedy Meeks, one several recruits still on the board in Indiana's 2013 recruiting efforts.
· 2015 Indiana Cathedral guard and IU recruiting target Jalen Coleman will visit Michigan and Michigan State on Monday according to Kyle Neddenriep of The Indianapolis Star.
· UMHoops.com has scouting video of 2014 Park Tudor wing Trevon Bluiett from last week's GRBA Nationals at the Spiece Fieldhouse in Ft. Wayne.
· 2015 guard Austin Conway and 2016 forward Deron Davis of the Colorado Hawks both have offers from Indiana, according to the AAU program's Twitter account.
· The Indianapolis Star is near the conclusion of its countdown of the top 50 Indiana players of all-time with Calbert Cheaney at No. 3.
· NBE Basketball offers up a final report of the inaugural "Live in AC" event with mentions of a pair of Team Takeover prospects with Indiana interest.
Filed to: Calbert Cheaney, Cody Zeller, Jalen Coleman, Kennedy Meeks, Troy Williams