2015 wing Ryan Fazekas attracting Big Ten interest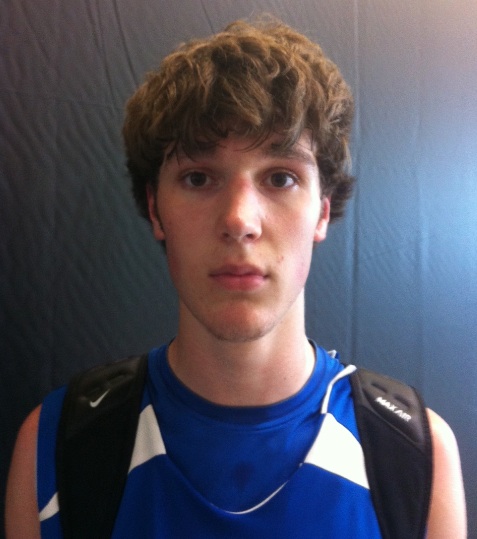 Last spring, Michigan City Marquette's Ryan Fazekas stood at just a shade over six feet.
A year and a couple of months later, the rising sophomore is 6-foot-7 and is quickly becoming a priority for several Big Ten schools.
Known primarily as a shooter, Fazekas is working to diversify his game this summer.
"I'm in the gym every day of the week two times a day," Fazekas told Inside the Hall at the USSFA Shootout at Warren Central. "I work on everything. Post moves, dribbling, shooting, getting to the hole and getting fouls, working on my runner and pull-ups."
Fazekas said adjusting to his growth spurt had its challenges initially, but he quickly adjusted to the added size.
"I was a little loopy when I grew a lot," he said. "But I had good trainers who knew what to do and they straightened me out with weights and they started trying to fill me in. It's helped a lot with my agility."
The class of 2015 wing received an offer from nearby Valparaiso when he was 14 and is now hearing from Indiana, Illinois, Michigan, Michigan State, Ohio State, Purdue and Xavier.
He visited Bloomington earlier this month and had an opportunity to spend the day with Tom Crean, watch film, tour the campus and meet several of the IU players.
"He's got a lot of energy. I like how he coaches," Fazekas said of Crean. "He's always on his players getting them better. He knows everything they do during the day, how their grades are and just what they're doing to get better."
Fazekas, who is playing AAU with the Chicago based Meanstreets program, has also visited Valpo, Michigan, Michigan State and Xavier and will make a trip to Illinois on Wednesday.
While most coaches are telling him they view him as a two or three in college, Fazekas is using the unofficial visits to get a sense of how he might fit in at the schools on his list.
"I'm looking at how I fit in with the offense, where they'd put me and how they see me playing," he said. "Mostly just how I fit in with the offense and how I like the players and coaching staff."
Fazekas acknowledged that playing in the Big Ten is something that interests him, but ultimately he's looking for the best fit regardless of conference.
"I'd like to play in the Big Ten. It'd be nice," he said. "But I'm going to go to a college that I fit into and that I feel I'd be best at."
Filed to: Ryan Fazekas