Around the Hall: Anya and USA Basketball, Amar'e camp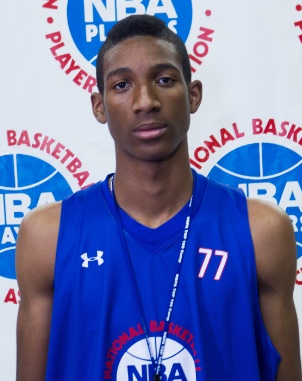 Around the Hall is recommended reading from the Inside the Hall staff:
+ BeeJay Anya is in the Canary Islands with the 2012 USA Basketball U17 National Team preparing for next week's FIBA U17 World Championship in Kaunas, Lithuania.
+ Cliff Alexander, Kennedy Meeks and Marcus Lee (pictured) are all participating in the Amar'e Stoudemire Skills Academy this weekend. Measurements for all three players are available here.
+ Slam Magazine recaps the NBPA Top 100 Camp with detailed scouting notes on Alexander and Kuran Iverson.
+ The father of 2015 Franklin (OH) guard Luke Kennard called a recent unofficial visit to Louisville "awesome" according to Jody Demling of The Louisville Courier-Journal.
+ The Indianapolis Star continues its countdown of the top 50 Indiana players of all-time with Uwe Blab at No. 43.
+ Eamonn Brennan of ESPN.com looks at 10 potential breakout players for 2012-2013.
+ CBS Sports looks at NBA Draft patterns from colleges and conferences over the past decade and it's not pretty for the Big Ten.
+ The USSFA High School Shootout tips off tonight at Carmel, North Central and Warren Central.
Filed to: BeeJay Anya, Cliff Alexander, Marcus Lee