IU's academics, tradition impress family of 2015 guard Luke Kennard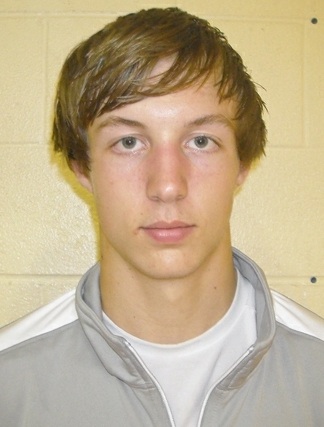 After a sensational freshman season at Franklin High School in Ohio, the recruiting interest has picked up significantly this spring for class of 2015 prospect Luke Kennard.
The left-handed guard, considered by some to be the top 2015 prospect in the state, averaged 16.6 points in his first varsity season and is now hearing from several high-major schools.
One of them is Indiana, which hosted Kennard and his family on Tuesday for an unofficial visit.
"It's a pretty awesome place with the tradition, the facilities, the university, it's a really nice place," Kennard's father, Mark, told Inside the Hall. "Obviously the tradition is unique and the academics. IU is a great academic school. Most of their players have graduated within three to three and a half years. They really stress that. I think Coach Crean is a hands on guy. And he really pushes the academics and is really personable with each kid. He makes it a family atmosphere and that really stood out to us."
Indiana assistant coach Steve McClain began recruiting the rising sophomore over the last month and quickly set up a trip for Kennard and his family to see the campus.
The visit included the opportunity to watch a workout and also play in open gym with the IU team. The intensity of the workout in particular stood out to Kennard's father.
"The speed and the physicality was impressive," Mark Kennard said. "They're all in great shape. And they go full-go, 110 percent at all times."
Besides Indiana, Kennard, who is expected to start at quarterback for his high school this fall, is also hearing from Dayton, Xavier, Michigan, Ohio State, Michigan State, Wisconsin, Illinois, Miami (OH), Louisville, Purdue, West Virginia and Tennessee. The Musketeers and Buckeyes have already offered a scholarship.
The elder Kennard said he believes several factors have led to the early interest in his son.
"I think coaches like his character, they like his grades. He's highly skilled for his age," Mark Kennard said. "That doesn't mean he can't get better because there are a lot of things he needs to improve on, but as far as the skill work, they compliment him on that. He's able to use both hands whether it's dribbling or shooting the ball. He's very calm and poised on the court."
The visit to IU, which is the sixth school to host Kennard thus far, gave the family an opportunity to see how he could potentially fit in.
"It's early, but you always like to see where Luke's going to fit and the style of play he's going to fit," Mark Kennard said.
(Photo credit: Future150.com)
Filed to: Luke Kennard