Around the Hall: Zeller getting bigger, offer for Pinson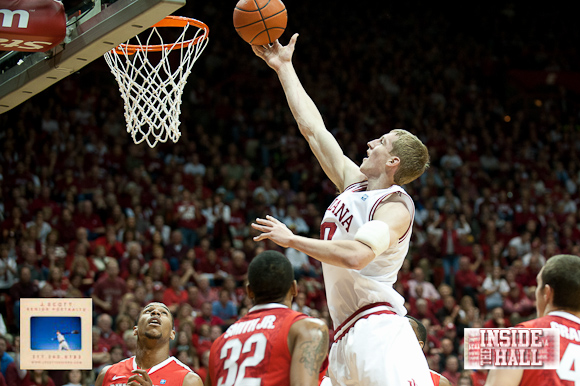 Around the Hall is recommended reading from the Inside the Hall staff:
+ Gary Parrish of CBS Sports writes that Cody Zeller is getting bigger and better, according to everybody.
+ Jeff Goodman places Indiana at the top of the Big Ten in a "conference catchup" feature at CBS Sports.
+ Indiana offered a scholarship to 2014 Greensboro, N.C. forward Theo Pinson according to Justin Byerly of CarolinaPreps.com. Pinson checks in at No. 14 in the latest ESPN.com rankings.
+ Indiana checks-in at No. 1 in The Sporting News Top 25 for 2012-2013. Zeller is their No. 1 center.
+ Kyle Neddenriep of The Indianapolis Star delivers his weekly recruiting notebook with updates on Ben Davis forward Brennan Gillis and a series of all-star games between the Indiana and Kentucky juniors.
+ Jody Demling of The Louisville Courier-Journal updates his Indiana basketball recruiting boards for 2013, 2014 and 2015.
+ Ohio State and Marquette are in negotiations to play a game on a Naval ship on or around Veteran's Day.
+ John Calipari talks to WHAS11 in Louisville about the end of the Indiana-Kentucky series.
Filed to: Cody Zeller, Theo Pinson