Coleman talks IU, looks ahead to high school season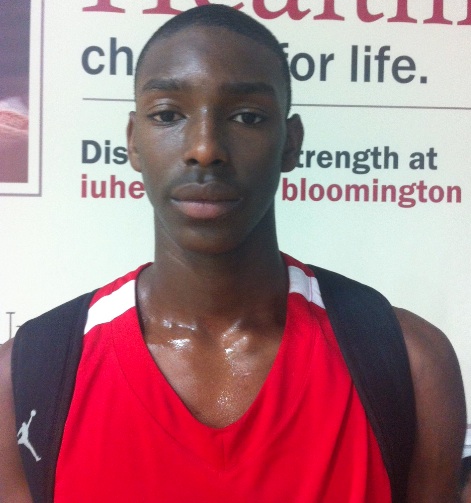 As one of the top guards in the class of 2015, Indianapolis Cathedral guard Jalen Coleman already has a trio of high major offers and significant interest from around the country.
The 6-foot-2 guard, who is playing AAU this spring for Spiece Indy Heat-Lands, is well aware of his suitors, but is content to take his time with the recruiting process.
"I look at that (recruiting) after I get done training or after I get done with a game," Coleman said. "My dad keeps up with that stuff mostly, I'm just trying to get better and just improve day-by-day."
Coleman, who received an offer from Indiana before playing a high school game, also holds offers from Notre Dame and Purdue and interest from Butler, Florida, Illinois, Michigan, Michigan State, Ohio State and Texas.
While he's unlikely to make a decision before his junior or senior season, Coleman has used unofficial visits to learn more about several of the schools on his list, including IU.
"I've been there quite a bit. When school ball starts, I'm supposed to go down there watch a couple of games, visit the school more often," he said. "I like the coaching staff a lot. On my visits there, I love the campus, but I love the atmosphere most of all. It shows that they like me a lot by offering me. I'm very thankful for that. "
Coleman said his goals this spring and summer include adding weight and making himself a better play maker.
Improvement in those key areas should help him take on an even bigger role as a sophomore at Cathedral. The Irish are expected to be one of the state's top teams in Class 4A next winter.
"We've got a lot on our shoulders," Coleman said. "We've been working out ever since our season ended when we played Roncalli (in sectional). It's getting better. We'll find our way as a team to get wins."
Filed to: Jalen Coleman