Q & A: Trey Lyles at 2012 Hensley Memorial Run-N-Slam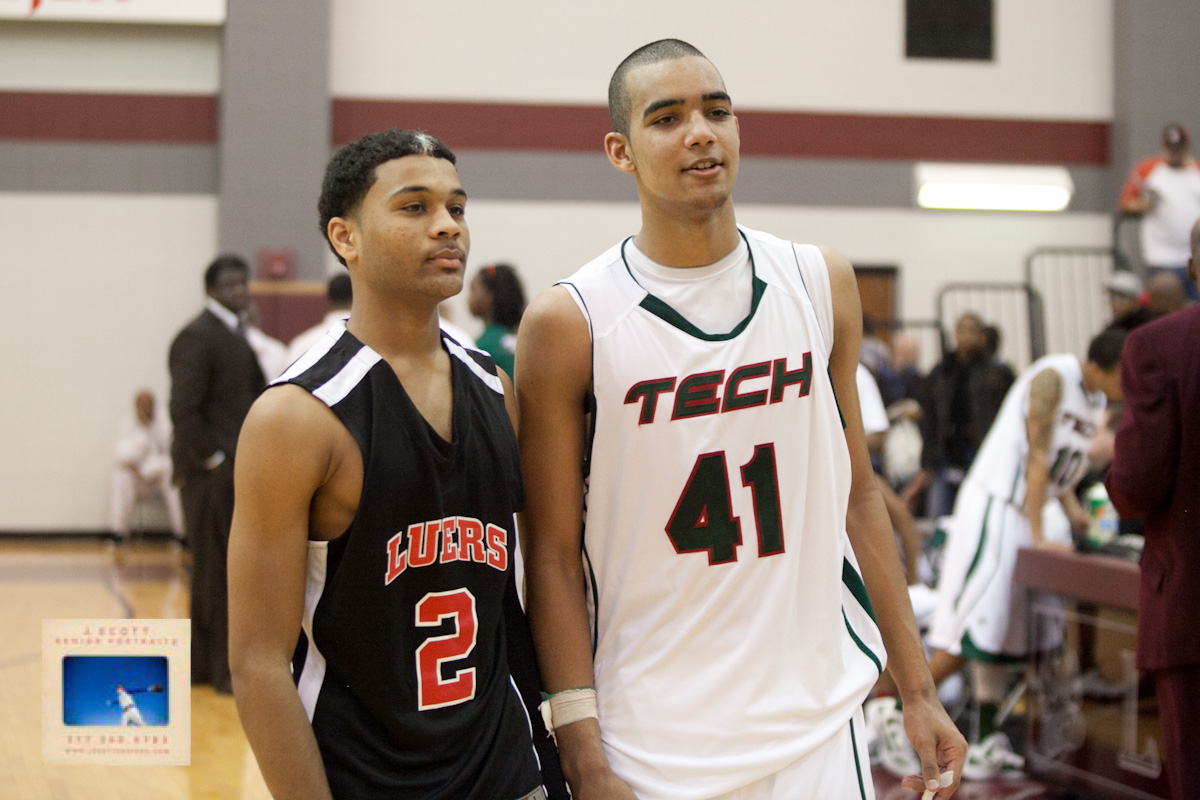 FORT WAYNE, Ind. — 2014 Indianapolis Tech forward Trey Lyles gave a verbal commitment to Indiana coach Tom Crean before playing a game in high school and since that time, he's helped lead the resurgence of the Indianapolis Tech program while also keeping a close eye on his future team in Bloomington.
Inside the Hall caught up with Lyles, one of the top 10 players nationally in his class, at last weekend's Bill Hensley Memorial Run-N-Slam at Spiece Fieldhouse for a couple of Q & A, which are available below:
On how the Elite Youth Basketball League (EYBL) has gone so far:
"It's good for a challenge, it makes you play up to your abilities and makes you come together as a team and play together as one and I think we've done that very well for the first two sessions, you know we had some let offs in three of the games that we lost, but I think we've grown from that and become a better team."
On what it was like to play against Julius Randle, one of the top 2013 players nationally:
"You know it was good. He's a good physical guy, really strong, he can pull up. Really plays the 3/4 position, he's a good matchup for me."
On his sophomore season at Indianapolis Tech:
"I thought it was pretty good. We had our best record in 22 years, and I really went out there and played my game and played to the best of my ability and put up numbers, and hopefully for next year we can be a little bit better."
On how he's evolving as a leader within the Tech program:
"You have to lead the guys by example. The best player has to lead them so just have to lead them on and off the court and play hard all of the time."
On what he's been working on since the end of the high school season:
"Strictly guard moves. You know, being able to play the two and three position. Shooting, lots of shooting and a lot of ball handling drills."
On the position he sees himself playing in college:
"Mainly just a three or a four. Some five if I have a mismatch. Just wherever the mismatch is."
On the areas of his game where he's noticing improvement:
"Being more aggressive when I have the ball. And when I don't have the ball, going to get it. Really just being aggressive and attacking the basket."
On his mindset while playing with talented teammates on Spiece Indy Heat:
"Really just see what the defense is giving us. If they're laying off of me, I just go ahead and attack everybody. We find the open person and attack."
On the absence of his friend and teammate James Blackmon Jr. this spring and summer:
"It would be good to have him, but learning to be able to play without him is good. But, you know once he gets back, he's gonna come back 100% better and better than he was before, so it's really just a waiting process.
On Indiana's run to the Sweet 16:
"I thought it was great. Great for the program, it put them back on top and really showed that they're a national team now. With everything they've done in the past and they're getting better and better as the years go on."
On how good he expects Indiana to be next season:
"I think they can have a Final Four type team because they have a lot of scorers, a lot of defensive guys and a lot of athleticism. So they'll be able to run with any team in the nation. Hopefully they can just play up to their capabilities."
On whether he saw Indiana's turnaround coming this past season:
"Yeah. I thought Victor (Oladipo) and Will Sheehey really turned it on. You could tell that they matured a lot in their game and they went out there and demonstrated that they were better than they were their freshman year. Hopefully this year they'll be even better and it can lead them to a Final Four or championship."
On the advice he receives from his coach at Tech, Jason Delaney:
"Just being more aggressive and becoming a better leader."
Alex Bozich and Joe Eberhardt contributed to this report.
Filed to: Trey Lyles