Crean discusses scholarships, Roth's future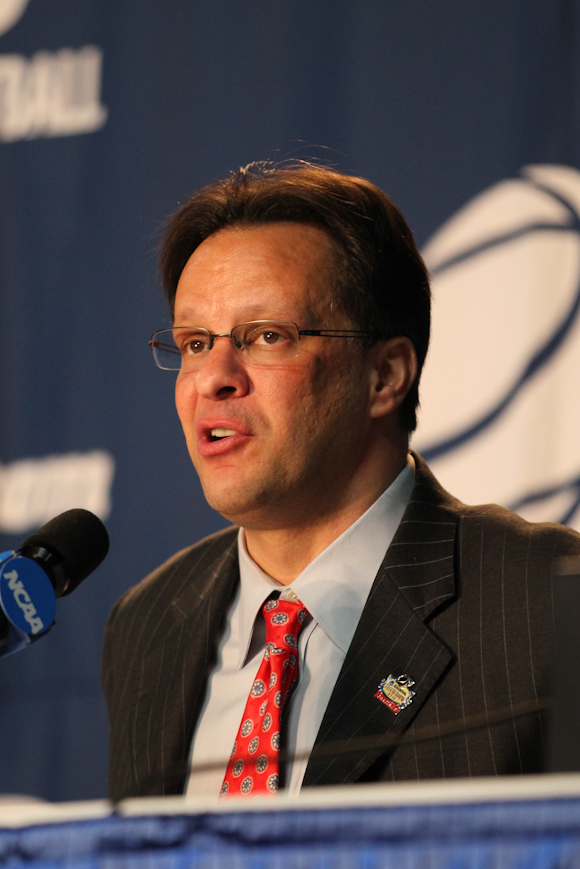 When Christian Watford and Cody Zeller decided to return to school earlier this month, attention immediately turned to the Hoosiers' scholarship situation for next season.
Indiana is oversigned by one player for next season, so if either Watford or Zeller would have entered his name in the NBA Draft, the problem would have been solved.
As it is, though, the Hoosiers have 14 players on scholarship with an NCAA limit of 13. Tom Crean didn't sound overly concerned about the issue when he met with the media Tuesday afternoon.
"There's not a big plan and there's really not a timetable," Crean said. "Those things work themselves out. They always have. Again, it's just the way that it is. It's certainly something that's on the horizon, but there's no timetables."
There are several ways the problem could work itself out.
First, a player could go off of scholarship and pay his own way next season. One of the incoming freshmen could spend a year in prep school to develop further. A transfer, which has occurred in the previous three offseasons, could happen but seems unlikely at this point.
Crean was also asked about Matt Roth, and left the possibility open that he could return for a fifth year next season. Roth, who hit 54.5 percent of his 3-point attempts this past season, missed most of his sophomore year with a foot injury, which is why he is eligible for an additional year. He will receive his Master's Degree next month.
"He's keeping his options open, which is good," Crean said. "He's got options of keeping his eligibility, but at the same time, in his mind, he's planning for the future. The advice I gave him was just to keep your options open."
But if Roth does want to play, will there be a spot for him? Given that the Hoosiers are oversigned by one scholarship, Roth may have to pay his own way if he wants to return for another season.
"We'll have to wait and see," Crean said of whether there'd be a spot available for Roth. "Any discussions like that will be in house. There's no question that he's looking into his future, but he'll be the decider of that for the most part."
Filed to: Tom Crean