Indiana offers 2013 JUCO forward Jameel McKay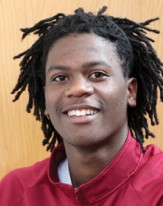 As first reported by Dave Spahn of Slam Magazine, Indiana has offered a scholarship to 2013 Indian Hills Community College forward Jameel McKay after watching him work out today for the second time in a week.
McKay told Inside the Hall this afternoon that he did receive an offer from the Hoosiers and Indian Hills coach Barrett Peery confirmed the offer to Dustin Dopirak of The Herald-Times.
The 6-foot-8, 190-pound forward, a Milwaukee native, averaged 14.6 points and 7.7 rebounds per game in his freshman season at Indian Hills. He was named a first team NJCAA All-American.
McKay will play next season at Indian Hills, based in Ottumwa, Iowa, before moving onto to play two seasons at a Division I school beginning in the fall of 2013.
Arkansas, Illinois, Iowa, Iowa State, Marquette, Memphis and Missouri are also recruiting McKay, according to his Rivals profile.
Filed to: Jameel McKay