Q & A: 2015 Ft. Wayne Carroll guard Chandler White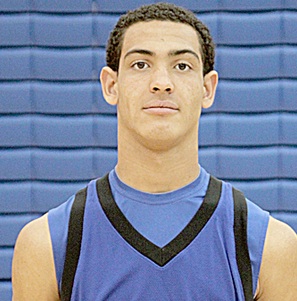 The Indiana staff will begin keeping closer tabs on several 2015 prospects beginning this spring and one player who is expected to have plenty of eyes on him from across the Big Ten is 6-2 Ft. Wayne Carroll guard Chandler White.
The talented sophomore-to-be averaged close to 16 points per game in his first high school season and talked to Inside the Hall about his recruitment thus far at the IndyBall.com Shootout in Indianapolis:
What kind of year did your team have in high school?
"We had an awful start, 0-5, but then we fought back, coach got us in the gym more working harder and we finished pretty good, 8-12."
Did you play off the ball or point guard during the high school season?
"Both. It depended on who was in the game. We usually started off with me on the wing and then as the game got closer to the end, I played point."
How did you feel your freshman year went?
"At the beginning I had the jitters kind of, but towards the end I got comfortable with it, and it was pretty good.
What colleges have been in to see you so far?
"Michigan, Michigan State, IU, Purdue, Xavier has been calling and Butler."
Have you visited any of those schools?
"I've been to IU, Purdue, Michigan and Michigan State."
Are there any schools that have been in touch with you more than others?
"IU and Michigan are both really up there."
Who have you been in contact with from IU?
"(Assistant coach) Tim Buckley."
What do coaches tell you about your game that has them interested in you?
"I can score, and they say that I just need to work on my defense and sliding, and I have a soft touch."
Have you given any thought to what you like about specific schools?
"IU, I really like because of their atmosphere and fans. Purdue, I like them a lot because of the way they play. Michigan I went to for a basketball game, and I liked that."
What are your goals for the summer, and what are you looking to improve on most?
"My ball handling and shot."
Chandler White Video
Filed to: Chandler White