Around the Hall: Watford, Zeller returning for run at title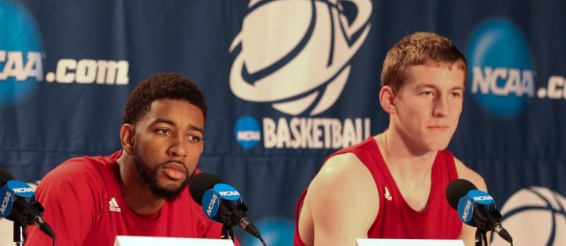 Around the Hall is recommended reading from the Inside the Hall staff:
+ Dustin Dopirak of the Herald-Times looks at the decisions of Christian Watford and Cody Zeller to return for the 2012-2013 season: "Christian Watford apparently decided that his NBA draft stock wasn't high enough to justify leaving a potential preseason No. 1 team. Cody Zeller apparently decided no draft position would be high enough to justify forgoing three years of college."
+ Myron Medcalf of ESPN.com writes that "On Tuesday morning, Indiana probably became the favorite to win next season's national championship.
+ Rick Bozich of The Louisville Courier-Journal believes that Tuesday's news puts the Hoosiers in the top three next season.
+ Terry Hutchens of The Indianapolis Star begins to dig in on IU's scholarship crunch for next season and breaks down the possible scenarios.
+ Kevin Scarbinsky of The Birmingham News, Watford's hometown paper, writes that the IU junior was willing to go his own way when he left the state three years ago and is doing so again by choosing to come back for his senior season.
+ Ryan Greene of the Dagger at Yahoo! Sports examines the decisions of Watford, Zeller and Michigan's Trey Burke to return and the impact on the Big Ten.
+ Mike Marot of the Associated Press writes that both Watford and Zeller have bigger plans for the 2012-2013 season.
Filed to: Christian Watford, Cody Zeller