Q & A: 2013 Flint Beecher's Monte Morris talks IU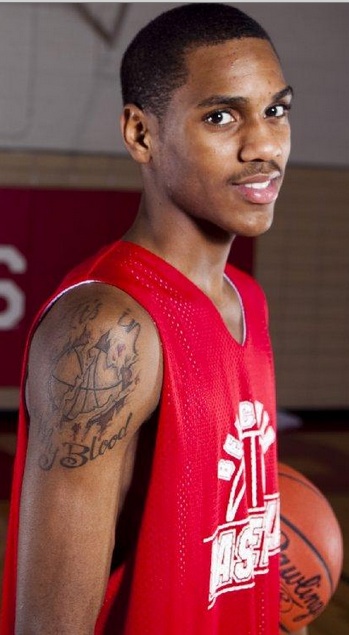 2013 Flint (MI) Beecher point guard Monte Morris just finished up his junior season where he was named the Michigan Class C player of the year for the second consecutive time.
The 6-foot-1 Morris averaged 19.5 points per game and dished out 4.3 assists as Beecher went undefeated and beat St. Francis 74-60 for the Class C championship on Mar. 24. Morris had 18 points, seven rebounds and six assists in the state title game.
Inside the Hall caught up with Morris, the No. 48 player in the 2013 class according to Scout.com, to get the latest on his recruitment that now includes Indiana:
On the Hoosier coaching staff watching him workout on Thursday:
"It was a real good workout. I thought I had a good workout in front of Tom Crean. I'm adding Indiana to my list of schools. I'm taking it all in and I really like Indiana."
On how long IU has been recruiting him:
"I knew they were interested in recruiting me. I'd heard from them (last summer) and then there was a point where I hadn't heard from them and I didn't know if they were still going to recruit me or not. Now they're telling me they've been interested. They want me to come down next week (for an unofficial visit)."
On his thoughts on IU as a program and their turnaround this past season:
"I think of it as a big time program that's back to where it used to be. When you looked at Indiana when I was younger and maybe before I was born, they were winning a lot. Then they hit a point where it wasn't as good as it was now. How they knocked off Kentucky, I just see a big change in the program that's going in the right direction. A big time change."
On the schools he's considering:
"Purdue, Georgia Tech, USC, Iowa State, Arizona State, Rhode Island, Marquette. Michigan still is recruiting me, but I'm not sure how that's going to work. A lot of out of state schools. Ohio State."
On whether he'd like to end up in the Big Ten:
"I grew up around the Big Ten living in Michigan and going to watch Marquise Gray (who played at Michigan State) play. He played at my high school. So I grew up around it. I've seen the atmosphere at Big Ten games and I know what type of competition I'd be playing against if I played at a Big Ten school. I look at the Big Ten conference as one of the top two conferences in the country."
On his recruitment and whether or not any schools are standing out:
"I'm taking it all in at this point and trying to gather all of the schools that are on me real tough, which they all are at this point. I'm just trying to figure out which ones that I need to take visits to and going into my senior year, I want to have my list broken down."
On whether he'll visit Indiana next week:
"Indiana is close to come, it's not that far, so it's possible I'll be visiting. I have to check with my AAU coach."
On what the IU staff is telling him about where he could fit in:
"Coach Crean just wants a guy that can come in and play right away next to Yogi (Ferrell). If Yogi goes out of the game, and I came in, it wouldn't be a fall off. It would just be a steady go and two point guards playing together. If I was to come there, I'd be able to make an impact right away."
Video
(Photo credit: MLive.com)
Filed to: Monte Morris