Report: Watford still mulling NBA Draft options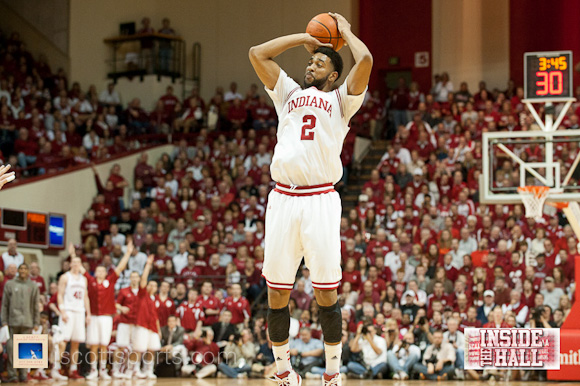 After being categorized on an ESPN Insider piece as having "one foot out the door", it appears Indiana junior forward Christian Watford is still torn on whether to return to Bloomington for his senior season or enter the 2012 NBA Draft.
According to Yahoo! Sports NBA columnist Adrian Wojnarowski, Watford has yet to make a decision on his future.
Here's the report from Wojnarowski's Twitter:
Two junior forwards sources say still sifting through info, torn on joining NBA Draft: Duke's Mason Plumlee and Indiana's Christian Watford.
If Watford declares for the draft, he would have until Tuesday, Apr. 10 to withdraw due to a new NCAA rule.
He could still wait until the NBA's deadline of Sunday, Apr. 29 to enter, but would have no option of withdrawing his name if he declares any time after the NCAA deadline.
Filed to: Christian Watford