Calipari: It 'wasn't a buzzer-beater game'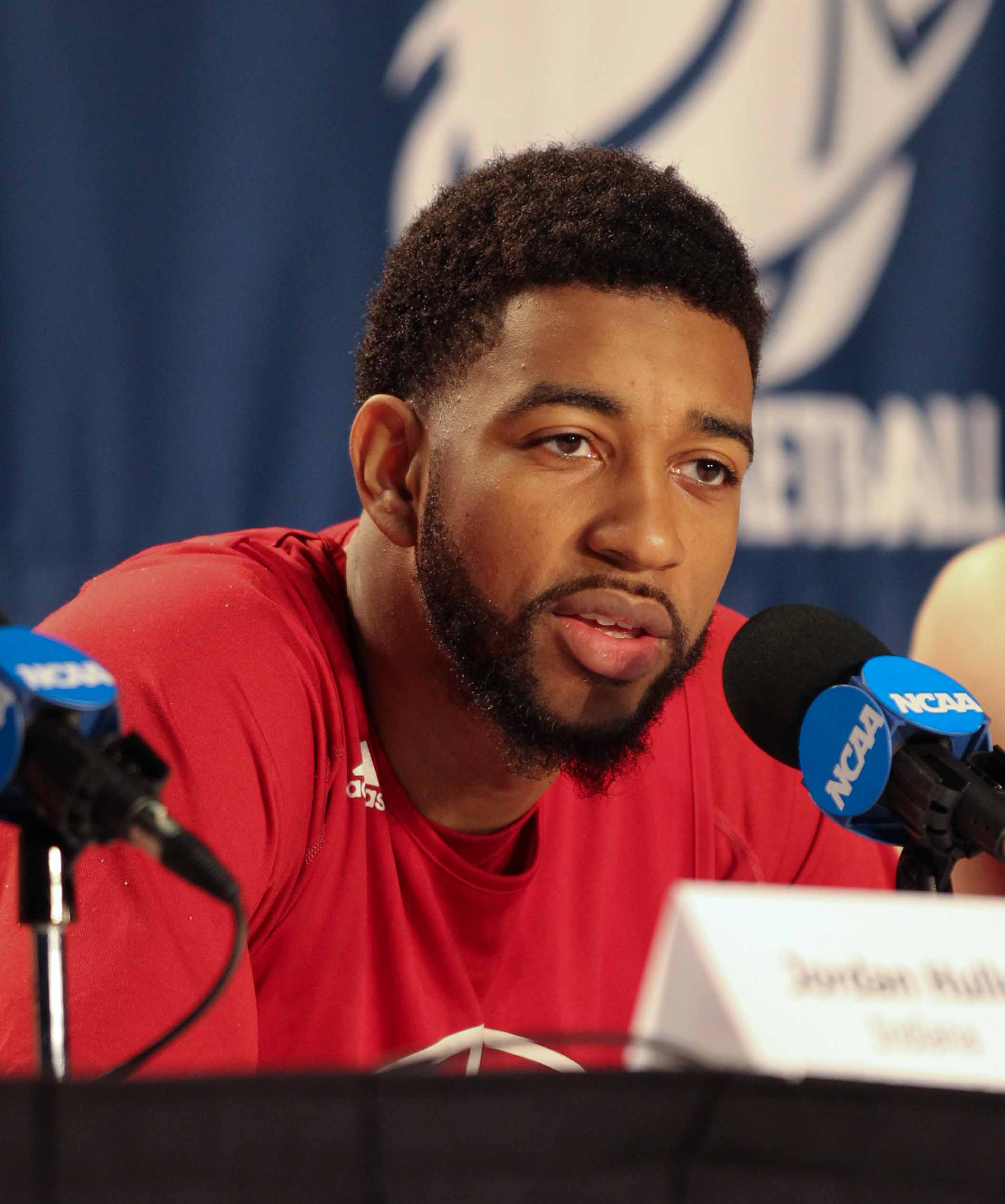 Whenever December's Indiana- Kentucky game comes up, everybody talks about Christian Watford's buzzer-beating shot.
It was the way the game ended, and it's only natural to remember what happened last. Plus, ESPN has shown the replay of the shot countless times ever since, making it nearly impossible for anyone to forget it.
The Wildcats certainly haven't.
"We see it a lot on ESPN commercials, phone commercials, a lot of things," freshman guard Marquis Teague said Thursday at the Georgia Dome.
Added Kentucky coach John Calipari: "I know they made one really good shot at the end of the game because I've seen it on commercial about every 15 minutes."
But for as much was made of Watford's shot – a shot many believe was a tangible sign Indiana basketball was "back" – the game should never have been that close. The Hoosiers outplayed Kentucky in nearly every facet that day, and had a double-digit lead for most of the game.
It was a desperate late run by the Wildcats that made Watford's shot necessary.
"That game wasn't a buzzer-beater game," Calipari said. "We were down 12 late, and we were lucky to even be in the game. We probably could have easily gotten beat by 20. … They make a shot, but the reality of it is they beat us worse than that."
A big reason why Indiana built the lead was Anthony Davis getting in early foul trouble. Cody Zeller twice got Davis off his feet, forcing the Kentucky star big man to sit out the final 8:03 of the first half. Davis picked up his third early in the second half, and finished the game with four.
He hasn't committed more than three fouls in a game since then.
"It's not football. It's not a touchdown. We'll score seven seconds later, " Calipari said. "If you broke down, let him score. Don't foul. And I just say it over and over. You think it's a touchdown and we've got to drive 100 yards? We'll score in five seconds. So what?"
Indiana coach Tom Crean said his team didn't expect Davis to be in foul trouble in December, and they don't expect him to be in foul trouble tonight. The Hoosiers are preparing as if Davis will be on the court for the full 40 minutes.
"You prepare for a lot of the best you've seen from Kentucky and show it to your team," Crean said. "We don't want to spend a lot of time showing clips of people that didn't play them right or didn't come in with the mindset that they could beat them. You want to show their team at their best."
Chess match to watch for

After Teague burnt Indiana guard Jordan Hulls time and again in the second half of the first meeting, look for Crean to use Victor Oladipo against the quick Kentucky guard this time.
If that happens, though, and Crean puts Hulls on Doron Lamb, Calipari could counter by substituting the bigger Darius Miller in place of Lamb. That move would likely force the Hoosiers to move Hulls back to Teague, with a strategy of forcing him to shoot from the outside. Otherwise, Indiana might have to go with Remy Abell in place of Hulls.
Filed to: 2012 NCAA Tournament