Around the Hall: Jordan Hulls thriving in isolation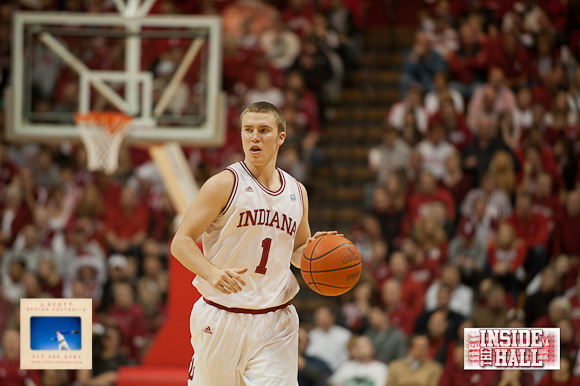 Around the Hall is recommended reading from the Inside the Hall staff:
+ Terry Hutchens of The Indianapolis Star takes a closer look at the "other guy," Will Sheehey.
+ Indiana checks-in at No. 8 in Luke Winn's Sweet 16 power rankings at SI.com. Also included: an interesting look at the fouling tendencies of Anthony Davis and Cody Zeller as well as the effectiveness of Jordan Hulls in isolation.
+ Pat Forde of Yahoo! Sports visited seven Sweet 16 campuses in one day, including Bloomington. And lived to write about it.
+ Andy Glockner of SI.com ranks the 16 coaches remaining in the tournament by the amount of pressure each is facing.
+ Eamonn Brennan of ESPN.com lists the Sweet 16's most indispensable players.
+ Rick Bozich of The Louisville Courier-Journal looks at 10 stats from the first meeting between Indiana and Kentucky.
+ Kyle Tucker of The Louisville Courier-Journal writes that the loss to Indiana was a turning point for Kentucky.
+ Ryan Kartje of The Herald-Times looks at 16 ways Indiana can beat Kentucky.
+ Bob Kravitz of The Indianapolis Star isn't buying into the revenge factor, but has UK by 8 on Friday.
+ Kyle Neddenriep of The Indianapolis Star looks at Park Tudor's quest to repeat as the Class 2A state champion.
Filed to: 2012 NCAA Tournament