Pitino would welcome opportunity to resume IU series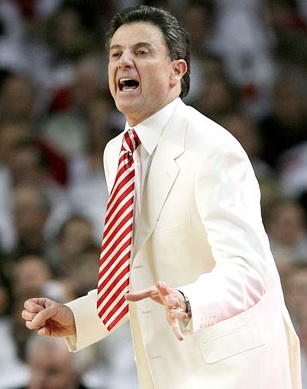 PORTLAND, Ore. — As the No. 15 and No. 16 ranked teams on the NCAA Tournament s-curve, Indiana and Louisville were given little chance of playing close to home for the opening weekend.
As both teams prepare to kick off March Madness in the Pacific Northwest on Thursday, Louisville coach Rick Pitino said Indiana's turnaround season that few predicted did not come as a surprise to him.
"I said to most of the Louisville media at the beginning of the year they would be back this year," Pitino said at the Rose Garden as his 26-9 Louisville team prepared to meet Davidson. "There was no question in my mind they would."
After struggling through records of 6-25, 10-21 and 12-20 in Tom Crean's first three seasons, patience was rewarded in year four as the Hoosiers met and surpassed expectations to earn their first tournament berth since 2007.
Pitino said he believes the manner in which Crean went about rebuilding the IU program was the correct path.
"They started with a decimated program, no players," he said. "And they did it the right way. They did it with fundamentals, they did it with proper recruiting, they did it with integrity."
With Indiana seemingly back, strong fan presences for both schools in southern Indiana and just 90 miles separating the campuses in Bloomington and Louisville, could the Hoosiers and Cardinals resume a series after not playing for ten years?
"I said to Tom, whenever he's ready and he gets back to where he wants to be, we'd love to play," Pitino said. "So it's strictly his call. I'm sure he's got enough tough games on his schedule that he may or may not want to do it. Certainly we'd love to do it."
Filed to: 2012 NCAA Tournament, Rick Pitino