Hoosiers approach conference tournament with different mindset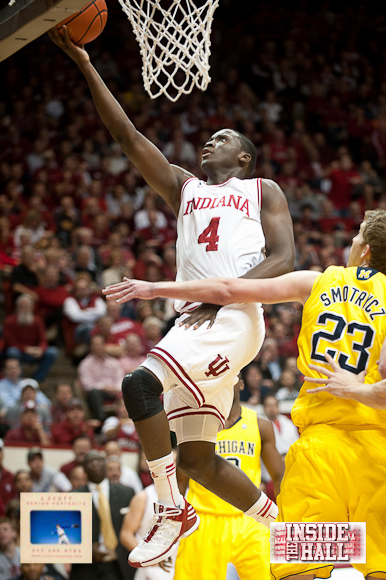 During Tom Crean's first three years in Bloomington, the Big Ten Tournament was the Hoosiers' last-ditch effort to make the postseason.
They had the mid-major mindset. Make a run through the conference tournament, surprise everyone, and make the tournament. Don't, and you go home.
"We had a big chip on our shoulder and we had really nothing to lose," said sophomore guard Victor Oladipo.
This year, though, No. 15 Indiana is approaching the Big Ten tournament as an extension of the regular season. They're already a lock to make the Big Dance, and they have a legitimate chance to win the tournament.
"There's no speech about 'it's a new season, it's a new time,'" Crean said. "No, we're staying right with what we've done. In the past when you've struggled, it gives your team a little bit different ray of hope. … It's just the next thing."
The 5-seeded Hoosiers (24-7, 11-7) open the tournament against No. 12 seed Penn State at approximately 2 p.m. Thursday at Bankers Life Fieldhouse. The Nittany Lions have eliminated Indiana from the event in two of the last three years. While Crean acknowledged his veteran players are probably well aware of that fact, he said it's not even on his mind.
"It's a different year," he said. "We don't even bring it up."
Even though they're playing the conference's lowest seeded team, a win would be huge for the Hoosiers considering no current player has won a postseason game at Indiana. Plus, a victory on Thursday could give them added confidence heading into the rest of the weekend.
"It's big for us, it's been a while since we've done that," Oladipo said. "For what this program has gone through, it's big for the program. But at the same time, if we win one game, we can't be satisfied. It's just the beginning."
Filed to: 2012 Big Ten Tournament, Tom Crean, Victor Oladipo