Verdell Jones set to return on Wednesday night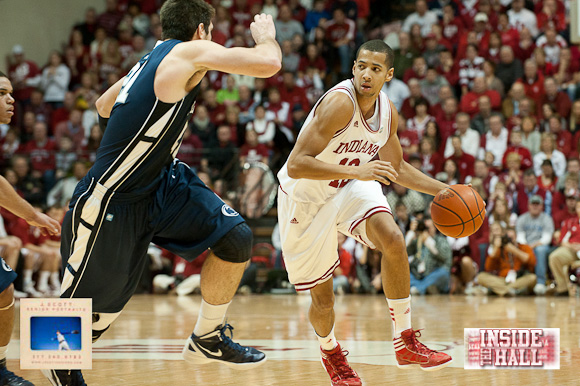 Indiana guard Verdell Jones, who missed the Hoosiers' past two games after suffering a bruised shoulder in a loss to Michigan on Feb. 1, will return on Wednesday evening when the Hoosiers host Northwestern at Assembly Hall.
"He'll play. This has been a good break for him to get back," Indiana coach Tom Crean said on Tuesday evening. "He hasn't had a full week of full go, but at the same time, he's back and we fully expect to play him tomorrow night."
The 6-foot-5 senior from Champaign, Ill. is averaging 7.8 points and 3.5 assists per game and has started all 23 games he's appeared in this season.
Crean did not specify whether Jones would return to the starting lineup, but said the senior was playing at a high level in the three games prior to his injury.
"The three games before he got hurt, take the Michigan game out, which nobody played well in the first half, he'd really been playing well, and I thought he was doing some excellent things on both sides, so it's gonna be good to have him back in it," he said. "But how that plays out in a game, we'll see."
Filed to: Tom Crean, Verdell Jones