Around the Hall: Crean radio show, Patterson's toughness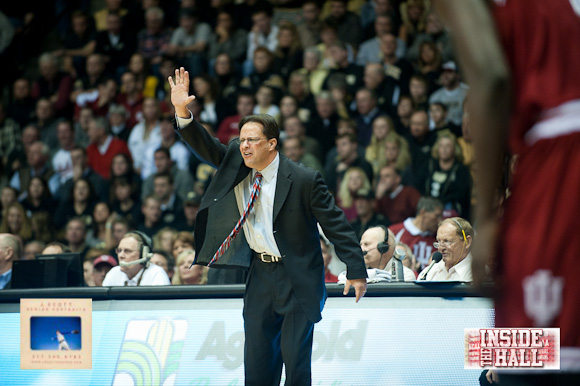 Around the Hall is recommended reading from the Inside the Hall. So go ahead, get your read on.
+ Dustin Dopirak of The Herald-Times recaps Tom Crean's comments on his weekly radio show which included discussion of Indiana's philosophy on defending ball-screens.
+ Sean Morrison of Inside Indiana profiles Ron Patterson and his growth into one of the toughest players in the class of 2012.
+ The Hoosiers moved up five spots to No. 18 in the Associated Press poll and moved up three spots to No. 20 in the USA Today/ESPN Top 25 released on Monday.
+ Indiana continues to improve from an efficiency margin standpoint and the Hoosiers are No. 5 in ESPN.com's latest Big Ten power rankings.
+ Cody Zeller picked up his sixth freshman of the week award from the Big Ten.
+ Crean addressed the media on the Big Ten's weekly coaches teleconference.
+ Indiana checks-in at No. 6 in the first class of 2013 team rankings on Rivals.com.
+ A few days old, but Kyle Neddenriep of The Indianapolis Star breaks down the race for Mr. Basketball.
+ One-time Indiana recruiting target Wannah Bail committed to Texas Tech.
+ Former Illinois star and ESPN analyst Stephen Bardo says Bruce Weber is on the hot seat and is being evaluated with a fine-tooth comb.
Filed to: Ron Patterson, Tom Crean