Fischer hopes to return early next week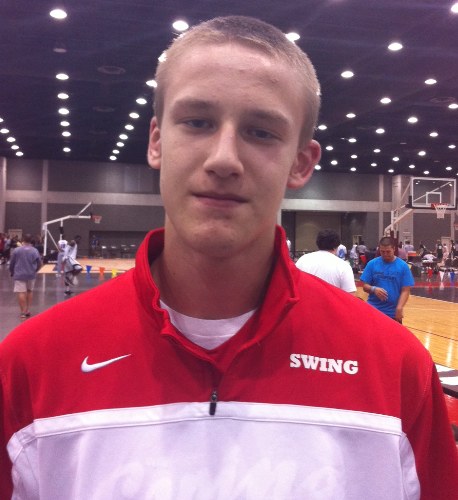 It's been just four weeks since Luke Fischer suffered a chipped bone in his right knuckle that required surgery, but the 6-foot-9 junior from Germantown, Wisconsin says he's nearing a return.
"We know that I get my pins out next week on Monday [the 13th]. We have a game on the 14th, the next day," Fischer told Inside the Hall. "If the doctor releases me, we're hoping to get out there a little bit and see what it starts to be like. I don't think I'll be playing a lot, but it will just feel good to get back out there."
Without Fischer in the lineup, Germantown (18-0) has continued to dominate the highest level competition in Wisconsin.
The Warhawks, ranked No. 1 in the latest Associated Press Division I top ten poll, have not played a game closer than 11 points all season. Watching his teammates succeed during his absence has only made Fischer more hungry to return.
"It's terrible [being out]," he said. "Even during practice now I'm getting bored sitting out, I just want to get back in there. I never thought I'd ever say that but I just want to get out there and play again."
Through 12 games prior to his injury, Fischer was averaging 16.8 points per game.
Fischer's been unable to do much with his right hand since suffering the injury on Jan. 12. So he's increased work on other parts of his game.
"A lot of running. We have our strength coach come in and do some like band work with me," Fischer said. "Dribbling, speed and quickness stuff. A lot of left-handed hook shots and left-handed tips. I'm getting real good dunking with my left hand, too. It kind of feels weird, but it's going to help my game a lot."
One thing Fischer hasn't had to worry about in recent weeks is recruiting. The 6-foot-9 junior made a verbal commitment to Indiana on Dec. 31 during an unofficial visit for the Ohio State game.
Still, Fischer found himself wearing a Wisconsin T-shirt recently thanks to his teammate Zak Showalter, who will walk-on for the Badgers next fall.
"We always mess around with each other," he laughed. "When Wisconsin and Indiana played, we had a bet. Whoever lost had to wear the winning team's stuff the next day. I actually ended up wearing a Wisconsin shirt the next day. I didn't like it at all, but we have fun like that."
Filed to: Luke Fischer