Podcast on the Brink: Purdue recap, Illinois preview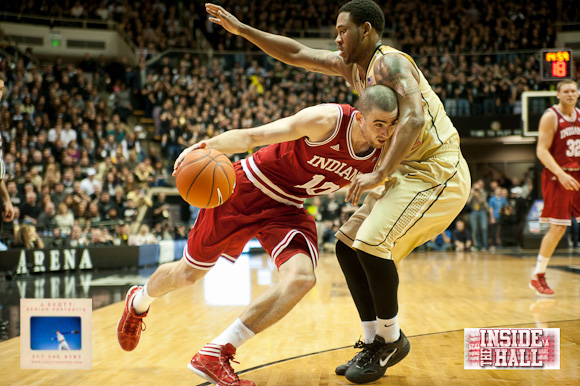 The Hoosiers have already beaten Kentucky and Purdue this season — can they complete the rivalry trifecta with a win against Illinois?
Podcast On The Brink hosts Matt Dollinger and Greg Rosenstein examine that and more with a pair of Big Ten beat writers this week, Paul Klee of the Champaign News-Gazette and Lamond Pope of the Fort Wayne Journal Gazette. Among the topics discussed in this week's show:
· Why the Hoosiers were able to win in West Lafayette
· Where Remy Abell fits into Tom Crean's rotation
· A preview of Thursday's IU-Illinois clash in Bloomington
· The big man showdown of Meyers Leonard vs. Cody Zeller
· Whether Bruce Weber keeps his job after this season
· The state of the Hoosier-Illini rivalry and where it ranks
· Mackey Arena, Verdell Jones, Super Bowl XLVI and more
So tune in and enjoy. As always, let us know what you think about this week's show and drop us a note at [email protected].
Listen in the embedded media player below, download the episode, subscribe via iTunes or subscribe to the RSS feed.
Filed to: Podcast on the Brink