Podcast on the Brink: What's wrong with the Hoosiers?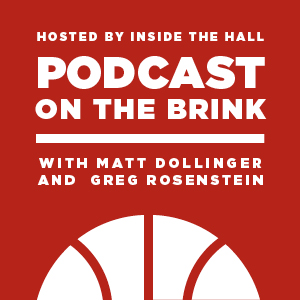 The Hoosiers have lost three in a row and are coming off arguably their most disappointing defeat of the season in a 70-69 loss at Nebraska. To discuss Indiana's recent skid, Zachary Osterman of 247Sports and InsideIndiana joins Podcast On The Brink to give his take on the team's play.
Hosts Greg Rosenstein and Matt Dollinger ask Osterman about what went wrong in Wednesday night's loss and the team's poise down the stretch. Osterman also talks about the importance of Sunday's matchup against Penn State and how the outcome of the game could affect the remainder of the season.
The group also discusses the team's decision-making at the end of games and tries to figure out why IU has struggled after a 15-1 start. At the end of the show, Rosenstein squares off with our guest once again in a Hoosier trivia contest. Unlike last time with Alex Bozich, Rosenstein fares slightly better.
So tune in and enjoy. As always feel free to drop us a note at [email protected]. We will be back next week after the Penn State game so be sure to check back.
Listen in the embedded media player below, download the episode, subscribe via iTunes or subscribe to the RSS feed.
Note: In case you missed it, check out Tuesday's "Recruiting Special" podcast with Evan Daniels of Scout.com and Kyle Neddenriep of the Indy Star.
Filed to: Podcast on the Brink