Around the Hall: Hoosiers drop third straight in Big Ten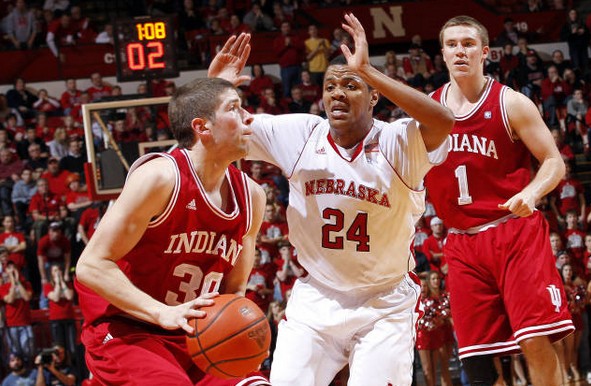 Around the Hall is recommended reading from the Inside the Hall crew. So go ahead, get your read on.
— Myron Medcalf of ESPN.com asks this question: Did Indiana's bandwagon fill up too soon? Medcalf writes, "Look, there's a certain attitude that perennial winners possess. And the Hoosiers don't have that yet."
— Dustin Dopirak has a game wrap from Lincoln and also postgame audio from Cody Zeller and Victor Oladipo over at The Hoosier Scoop.
— Indiana Daily Student columnist Avi Zaleon gives his perspective on what's currently ailing the Hoosiers.
— Zach Osterman of Inside Indiana explains what happened to the Hoosiers after they led by 13 with 14 minutes remaining ($).
— Jeff Eisenberg of Yahoo! Sports writes that the Hoosiers are again nationally relevant, but the Hoosiers still seem to be a year away from reclaiming the elite status they once held under Bob Knight.
— Terry Hutchens of The Indianapolis Star looks at Cody Zeller's presence late in last night's loss.
— Chris Vannini of MLive.com digs in to the difficultly that Big Ten teams are having on the road.
— Four of Indiana's class of 2012 signees are nominees for the McDonald's All-American game.
(Photo credit: Nebraska Media Relations)
Filed to: Nebraska Cornhuskers