Big Ten Power Rankings: Week 4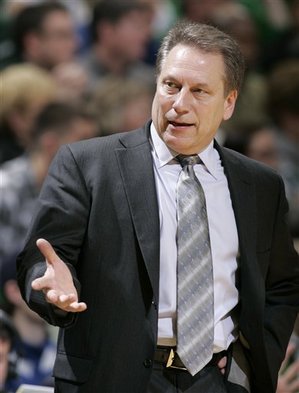 The third week of Big Ten play was by far the craziest. Illinois beat Ohio State. Minnesota knocked off Indiana. Northwestern shocked Michigan State. It was wild. And with the craziness comes a bit of a shake up in this week's power rankings. You might be surprised to see who took this week's top spot.
12. Penn State (9-10, 1-5) (LAST WEEK: 10)…This may be the conference's worst team, but the Nittany Lions are still plenty dangerous at home. Losses at Nebraska and at home against Minnesota have them back in the bottom spot this week.

11. Nebraska (9-8, 1-5) (LAST WEEK: 12)…As the season progresses, the  Cornhuskers are getting better and better. Case in point: Their two games against Wisconsin. They lost by 24 points at home in the conference opener, and then fell by only five points at Wisconsin on Sunday.

10. Minnesota (14-5, 2-4) (LAST WEEK: 11)…Two impressive wins for the Golden Gophers in a week, both on the road — at Indiana and at Penn State.
9. Wisconsin (14-5, 3-3) (LAST WEEK: 8)...Two wins at Purdue and against Nebraska, but the Badgers were passed because of some impressive wins by others teams in the conference. The Badgers lost at home to Michigan State. Northwestern beat the Spartans at home.
8. Iowa (11-8, 3-3) (LAST WEEK: 7)…A 16-point home win against Michigan was good, but it doesn't erase the fact that the Hawkeyes lost their previous two games (Ohio State, at Michigan State) by a combined 60 points.
7. Northwestern (12-5, 2-3) (LAST WEEK: 9)…The Wildcats played well twice this week, and shocked the nation when they upset Michigan State at home. A 66-64 overtime loss at Michigan is nothing to hang their heads about, either.
6. Purdue (13-5, 3-2) (LAST WEEK: 6)…Only one game this week, but it was a home loss to Wisconsin.
5. Michigan (14-4, 4-2) (LAST WEEK: 4)…They're good at home, but the Wolverines have struggled so far on the road. A 16-point loss at Iowa isn't terrible, but it could be tough to swallow with games against Michigan State and Ohio State coming up in the next two weeks.
4. Indiana (15-3, 3-3) (LAST WEEK: 1)…A tough week for the Hoosiers. They lost at home against Minnesota, and then got hammered at Ohio State in a rematch of a game they won at home on New Year's Eve. If the Hoosiers don't play better defense soon, they may hover around .500 for a while.
3. Ohio State (16-3, 4-2) (LAST WEEK: 2)…The Buckeyes were dominant in their win against the Hoosiers on Sunday, but they didn't look nearly as good in a 79-74 road loss against Illinois earlier in the week.
2. Michigan State (15-3, 4-1) (LAST WEEK: 3)…They stayed unbeaten in league play for the longest, but the Spartans' loss at Northwestern was certainly shocking.
1. Illinois (15-3, 4-1) (LAST WEEK: 5)…Surprised to see the Illini in this spot? Who isn't. But with Illinois' win against Ohio State this week, combined with their win at Northwestern (where the Spartans lost), there's really no other place to put the Illini. Until they play Michigan State on Jan. 31, that is.
Filed to: Big Ten Power Rankings