Sheehey practices, but still "day-to-day"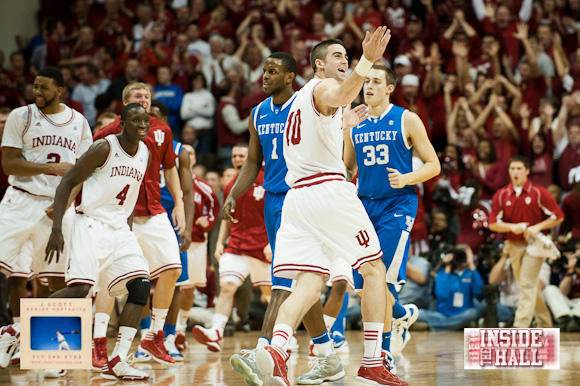 Indiana coach Tom Crean wouldn't say whether sophomore swingman Will Sheehey will play Thursday against Minnesota, but he did say Sheehey has been practicing with the team this week.
Crean continues to say Sheehey is "day-to-day," but said he is progressing.
"He shot some Saturday night, but Sunday was really the first day that he had gone out and done anything else with the team," Crean said.
When asked how Sheehey looked in practice, junior forward Christian Watford said "he's developing good" but he's "not 100 percent."
The 6-foot-6 sophomore was injured when he accidentally stepped on a loose ball in practice on Dec. 21. Sheehey is averaging 10.7 points in 20 minutes per game off the bench.
Filed to: Will Sheehey