Podcast on the Brink: A mid-season review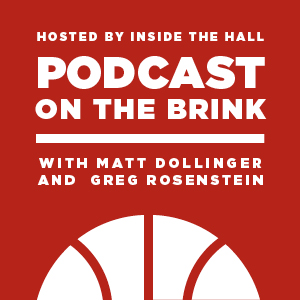 The Hoosiers moved up to No. 7 in the country this week – but should they be ranked even higher?
Inside The Hall editor Alex Bozich joins Matt Dollinger and Greg Rosenstein on Podcast On the Brink to discuss Indiana's position in the top 25 rankings and weigh-in on where the team stands in the Big Ten.
The three also breakdown IU's road victory against Penn State and discuss what challenges the Hoosiers could face the rest of the season. They also preview Indiana's home game against Minnesota on Thursday and the matchup between Cody Zeller and Ralph Sampson III.
With the Hoosiers at 15-1 and at their season's midway point, the group hands out awards to the best and worst of the first half. And at the end of the show, Bozich and Rosenstein square off in a battle of wits – answering IU trivia questions to settle their long-standing, bitter rivalry once and for all.
So tune in and enjoy. As always feel free to drop us a note at [email protected]. We'll be back later this week after the Minnesota game.
Listen in the embedded media player below, download the episode, subscribe via iTunes or subscribe to the RSS feed.
Filed to: Podcast on the Brink