Notes, quotes from Crean on Big Ten teleconference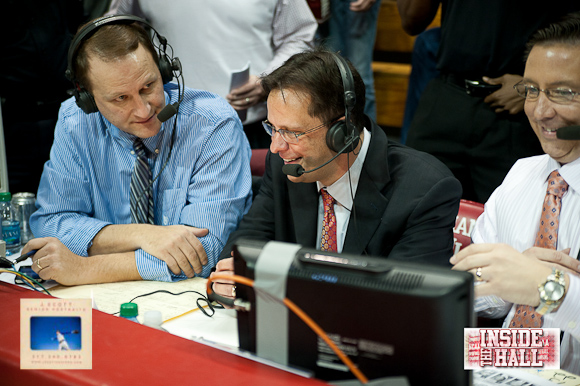 Notes and quotes from Tom Crean's Monday morning appearance on the Big Ten coaches teleconference. Prior to the teleconference, the Big Ten announced that Cody Zeller as the league's Freshman of the Week for the fifth time this season:
OPENING REMARKS
— "We feel like we're making progress, we feel like we're getting better and at the same time, we feel like there's a lot of room for us to improve even more. This is a big week for us obviously with Minnesota coming here and playing at Ohio State after just playing them a little over a week ago. Along with getting ready for games, we've got to make sure that we continue to never get away from the fundamentals that have put us in this position thus far. And it's all the little details of the game that make you better and we've gotta make sure that we stay on top of that. But I love the attitude of our players, I love their work ethic and I think they're as committed to get better as we are to getting them better."
CREAN ON "THE PROGRAM"
— Crean was asked (by Dustin Dopirak of The Herald-Times) about "The Program," which is a Massachusetts-based company that specializes in "team building and leadership development programs for pro sports teams, college teams, high school teams, and major corporations." Crean said he found out about "The Program" after reading a story about their involvement with Oregon football and decided to bring the military-based company to Bloomington over the summer.
— "It's been one of the best things we've done because what it did is bring in some other voices to our program that really talked about leadership, taking care of the person to your left and to your right. … And I think anytime you can get leadership that's military-based in any part of your program, everybody's going to be enhanced by that. And I think that's exactly what's happened."
MORE ON WIN AT PENN STATE, BIG TEN AT-LARGE
— "It's difficult to win on the road in any league, but especially in this league."
— "It's an extremely well-coached league. Every team has got a very good home court. And they've got fans that are passionate. And they've got players that have had experience. There's very few inexperienced teams in this league. When you put all of those things together, with a good plan and a good scheme, it makes it really hard. So any road victory you come across in this league, it's like gold. There's no question about it. It counts extra in the RPI for a reason because they're hard to get."
Filed to: Tom Crean