Zeigler: "I've never seen a game like that in my life"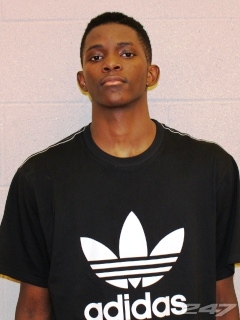 He's not yet ready to label Indiana as the favorite in his recruitment, but it's clear Saturday's 73-72 thriller against No. 1 Kentucky made a major impact on 2013 Detroit, Mich. Community forward Byron "Bo" Zeigler.
"A game winner against the No. 1 team in the country. … Crazy environment," Zeigler told Inside the Hall of his first trip to Assembly Hall. "I've never seen a game like that in my life. The fans are behind the basketball program 100 percent.
"That's probably going to play a big role in my recruitment."
The 6-foot-7 Zeigler, a wing forward ranked among the top 40 prospects in his class by Scout.com, sat behind the bench and had a close look at Christian Watford's game winner from the left wing.
"I was right behind the bench. I couldn't believe he hit it," Zeigler said. "I see buzzer beaters on TV, but I was right there and I was able to see it. It was unbelievable."
After the shot went in, chaos ensued on Branch McCracken Court as students stormed the floor.
Zeigler described the postgame scene: "I almost got ran over, knocked down," he laughed. "Fans everywhere, running, screaming, yelling."
With a little less than a year until he can sign a National Letter of Intent, Zeigler is still considering several schools including Florida, Georgetown, Iowa State, Michigan, Michigan State, Providence and Xavier.
"I think my recruitment is still wide open. I don't want to make a decision too fast," he said. "I'm still going to think it through. But they [Indiana] made a tough argument with that game."
(Photo credit: Spartan Tailgate)
Filed to: Byron Zeigler