Podcast on the Brink: Episode 4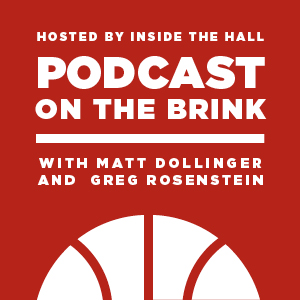 Much like Indiana basketball, Podcast on the Brink is back.
Matt Dollinger and Greg Rosenstein (who was at last night's game) discuss IU's 86-75 victory over NC State as well as the Hoosiers' surprising 7-0 start this season.
The two also talk about Indiana's tournament chances, fans' reaction to the win, the curious tale of Christian Watford and what it was like to cover a game in Raleigh.
At the end of the show, the hosts take your questions from Twitter and debate how many games IU will win this season, whether or not the Hoosiers are a top 25 team and how the cream and crimson will do against Stetson (hint: win).
So tune in and enjoy. As always, feel free to drop us a note at [email protected].
Listen in the embedded media player below, download the episode, subscribe via iTunes or subscribe to the RSS feed.
Filed to: Podcast on the Brink