Podcast on The Brink: Thanksgiving Edition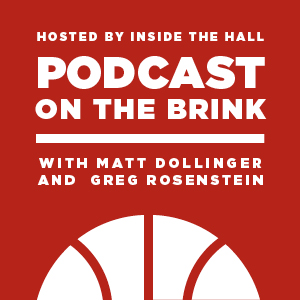 In the spirit of the holiday season, Podcast On The Brink is bringing you a special Thanksgiving edition today to help you get through a weekend with the in-laws.
Matt Dollinger and Greg Rosenstein welcome Herald-Times beat writer Dustin Dopirak to the show to discuss the Hoosiers' hot start and their much-anticipated showdown with Butler on Sunday.
The three also talk about IU's newfound leaders, Victor Oladipo's staggering improvement and whether or not the Hoosiers are a deep team.
In addition, Matt and Greg call ChronicHoosier to find out what IU fans should be thankful for this Thanksgiving (hint: Tijan). Chronic also gives his two cents on Cody Zeller's emergence, Tom Pritchard's fallout and whether or not an IU fan should every marry a Purdue graduate.
So tune in this week and enjoy. Also, feel free to drop us a note (and/or Turkey leftovers) at [email protected].
Listen in the embedded media player below, download the episode, subscribe via iTunes or subscribe to the RSS feed.
Filed to: Podcast on the Brink