Zeller once again named Big Ten Freshman of the Week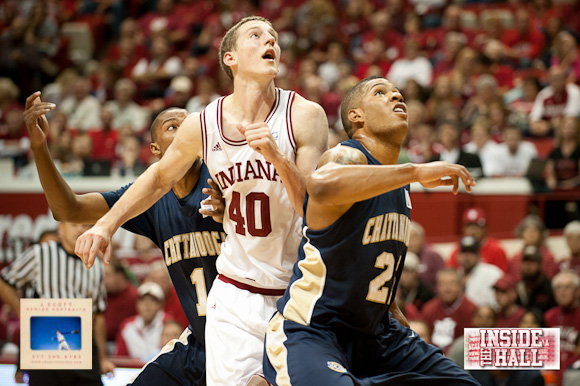 For the second consecutive week, Indiana forward Cody Zeller has been named the Big Ten Freshman of the Week.
The Washington High School product averaged 18.5 points and 7.0 rebounds in a pair of IU wins over Evansville and Savannah State.
Zeller shared the honor last week with Iowa's Aaron White.
Through four games, Zeller is averaging 15 points, 7.3 rebounds and 3.2 steals per game. He's shooting 82.6 percent from the field and 75.9 percent from the foul line.
(Photo credit: Jamie Owens of J. Scott Sports/ITH)
Filed to: Big Ten Freshman of the Week, Cody Zeller