What To Expect: Chattanooga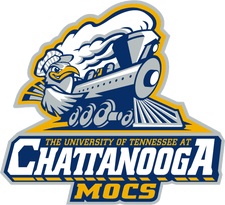 The Hoosiers return to the floor less than 48 hours after the season opener to host Chattanooga on Sunday evening.
Here's a look at what to expect out of the Mocs, who are expected to contend for the top spot in the North division of the Southern Conference:
FOUR STARTERS RETURN
John Shulman returns four starters from a team that finished 16-16 a season ago, but managed to post just two wins against teams in the top 100 of the Pomeroy ratings. On paper, Chattanooga is considered the second toughest opponent of the eight "guarantee" games on the IU schedule.
Omar Wattad, a 6-foot-5 senior forward, is the top returnee for the Mocs. Wattad, who began his career at Georgetown, averaged 14.3 points per game as a junior and made 88 shots from behind the 3-point line. Ricky Taylor, a 6-foot-5 senior guard, brings back 13 points per contest and shot close to 50 percent on 2-point field goals last season. Senior point guard Keegan Bell ranked 45th nationally in assist rate as a junior and Drazen Zlovaric, a 6-foot-9 transfer from Georgia, could see significant minutes up front.
PUSHING THE TEMPO
Unlike Stony Brook, one of the slowest adjusted tempo teams in the country, the Mocs could look to try and run with the Hoosiers tomorrow night in Assembly Hall. Chattnooga ranked 42nd in Division I in adjusted tempo a season ago at 69.8 possessions per contest. Indiana's depth should allow them to take control of this contest early if Chattanooga chooses to engage the Hoosiers with a frantic pace.
DEFENSE
Chattanooga was one of the worst defensive teams in the country last winter and was outscored by 0.04 points per possession in conference games. A quick run through some of their numbers from the 2010-2011 campaign: 53.5 effective field goal percentage allowed, a block percentage of just 3.9 percent (341st in the country) and a steal percentage of just 6.7 percent (331st in the country).
The effective field goal percentage mark should be of particular concern for Chattanooga considering the Hoosiers just shot over 70 percent in that category against a much better defensive team in Stony Brook.
BOMBS AWAY
46.2 (!) percent of Chattanooga's field goal attempts last season came from beyond the 3-point line. That was the fourth highest mark in the country. And while they only connected on 32.1 percent of their 3's, Indiana's difficulty in defending the 3-point shot is a potential cause for concern if Wattad or Taylor come out making shots.
Filed to: Chattanooga Mocs