Tom Crean comments on 2012 recruiting class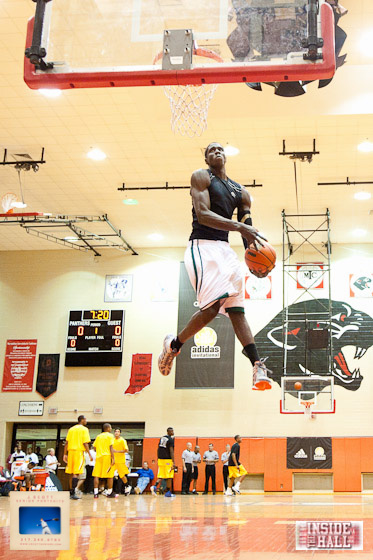 We'll have more on this later, but here's a comment from Tom Crean on the 2012 recruiting class as a whole and each of the signees via IUHoosiers.com:
IU Coach Tom Crean on the class
"We believe this is a class that has an opportunity to develop into a very special group. They are dynamic competitors who bring explosiveness and energy immediately to the program. It will be exciting to help them develop and mesh over time.
"These young men are being coached and raised the right way. They have outstanding people helping them grow and when they get here, we will surround them with a group of coaches, staff and players that will hold them accountable to their respective talents.
"Even though our teams haven't been where we want them to be yet, this shows again, our program is in a great place."
Crean on Yogi Ferrell
"Yogi is a great floor leader who has the ability to make others better and get his own shot. He has outstanding quickness, court vision and has great range and can drive with the best of them. More than anything, he is a proven year-round winner. His change of speed and his change of direction are unique for his age. "
Crean on Jeremy Hollowell
"Jeremy is an extremely versatile player who can score in a variety of ways. He can catch and shoot, take you off the dribble or post you up. He can matchup up defensively with a multitude of players and will give us a number of options when he is on the floor. He loves to be in the gym and his feel for the game is special."
Crean on Peter Jurkin
"Peter can be a game-changer with his length defensively and he has great timing which is essential for someone who blocks shots. His offense is continuing to evolve and he can play with his back to the basket and is getting more and more comfortable stepping out on the floor to shoot the ball. His progress has been somewhat stalled due to injury, but the potential is there for him to take a big jump this year."
Crean on Hanner Mosquera-Perea
"Hanner is one of the premiere athletes in the nation and his explosiveness is off the charts. His offensive game is continuing to develop and he is a strong rebounder who also can intimidate with his length on the defensive end. His work ethic is allowing him to become an effective inside/outside player. He plays with an edge that will be very welcome to the program."
Crean on Ron Patterson
"Ron is a high-energy, defensive-minded player who also can really score. He can stretch the defense and beat you off the dribble. He has a +12 wingspan which gives him a tremendous advantage when it comes to his ability to defense a number of positions. He is working hard to build his range and we feel he will be a very good shooter as well as scorer."
Filed to: 2012 Recruiting Class