Podcast on the Brink: Episode 1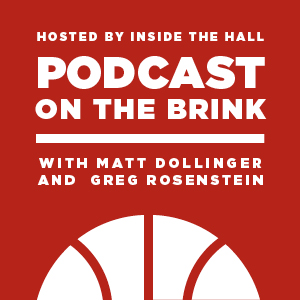 Tip-off is just a day away.
So check out the debut episode of Podcast On The Brink, hosted by Matt Dollinger and Greg Rosenstein.
We preview IU's 2011-12 season with Inside The Hall creator Alex Bozich and IU fan and cult hero ChronicHoosier.
We discuss the Hoosiers' home opening against Stony Brook on Friday along with Gary Harris' commitment to Michigan State and where IU's 2012 recruiting class ranks in the Big Ten. We also debate who should be in Tom Crean's starting line-up this season and which starter might be better off as a sixth man.
So tune in and enjoy. Feel free to drop us a note at [email protected].
Listen in the embedded media player below, download the episode or subscribe to the RSS feed.
(Note: The podcast will also be available on iTunes in the coming days.)
Filed to: Podcast on the Brink