Introducing Podcast on the Brink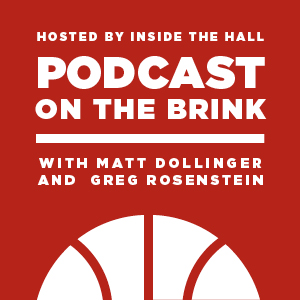 Inside The Hall is teaming up with some old friends to host a new podcast. Read below for a message from the creators.
IU basketball season is just days away, and since watching games, scouring message boards and stalking Twitter isn't enough, Matt Dollinger and Greg Rosenstein are bringing you Podcast On The Brink, a Hoosier basketball talk show that debuts this Thursday.
Matt covered the Hoosiers for the Indiana Daily Student, Herald-Times and Gary Post-Tribune during his time in Bloomington and currently works for SI.com. Greg covered the Hoosiers for the IDS last season and worked for MLB.com before his current gig at USA Today.
Podcast On The Brink will be an honest, free-flowing conversation on IU basketball that aims to be both informative and entertaining. The show will feature a variety of guests — including some of your favorite Hoosier experts — and will record weekly episodes throughout the season.
The podcast debuts this Thursday, so spread the love and check back with ITH. It'll feature that Alex Bozich guy from Inside The Hall along with Herald-Times beat man Dustin Dopirak and the man, the myth, the legend – ChronicHoosier.
Podcast On The Brink will be available on Inside The Hall and iTunes. Send us a note at [email protected].
Filed to: Podcast on the Brink